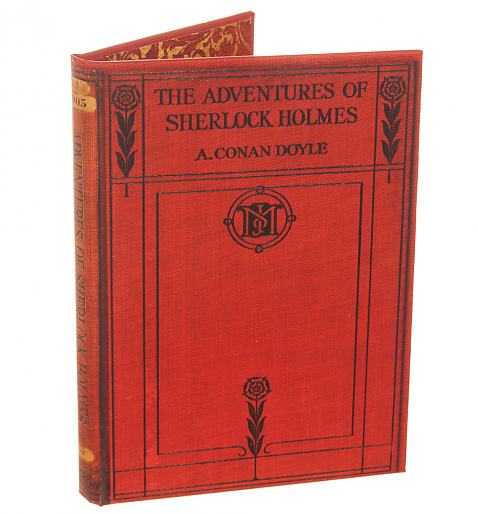 Big Strawberry, an England based company that specialize in the manufacture of cases and covers for digital devices has launched a new range of ereader and tablet cases in association with the British Library. The biggest draw with the new covers is that they mimic a real book and can easily be slipped in a rack with other hardcovers without anyone knowing which one is hiding a digital device within. Another of the biggest USP of the cases from Big Strawberry is that they feature a unique multi-fit system which means the same case can be a perfect fit on a variety of devices. This works both ways as retailers too are saved from having a smaller inventory to manage.
"In addition, the multi-fit technology we have developed means that retailers only need to stock two versions of each cover, to fit all sizes of eReader and mini tablet. This is in stark contrast to existing device covers on the market which have cradle fixings, and require one version per device," said Ian Dowie, Joint Managing Director bigstrawberry.
The exclusive range of ereader and iPad Mini covers are now available from the British Library shop as well as its online store though efforts are also on to rope in other retailers as well to enhance the reach of the new covers.
"The British Library range offers an excellent retail opportunity. The covers selected for inclusion within the launch range have broad appeal, and will be desirable to consumers seeking out quality, inspiring cases for their eReader or mini tablet device," said Dowie.
"We think our new range of eReader and mini tablet cases is perfect for modern day bibliophiles. The range consists of some of the most beautiful and well-loved book covers in our archives, and as each device cover purchased supports the work of the British Library, book lovers can actively play their part in securing literary treasures for future generations," said Martin Oestreicher, Brand Licensing Manager at the British Library of the new product offering.
Among the cases that form part of the British Library range includes: The Adventures of Sherlock Holmes (1905 edition), The Wizard of Oz (1906 edition), Around the World in 80 Days (1888 edition), Oliver Twist (1838 edition), Pride & Prejudice (1907 edition), Hamlet (1911 edition), Robinson Crusoe (1905 edition), Grimms Fairy Tales (early 20th Century edition), Treasure Island (1899 edition) and so on.
Sovan Mandal is the senior tablet and tech corespondent for goodereader.com. He brings a international approach to news that is not just applicable to the North American market, but also Asia, India, Europe and others. Sovy brings his own writing flavor to the website and is interested in Science Fiction, Technology and Writing. Any questions, send an email