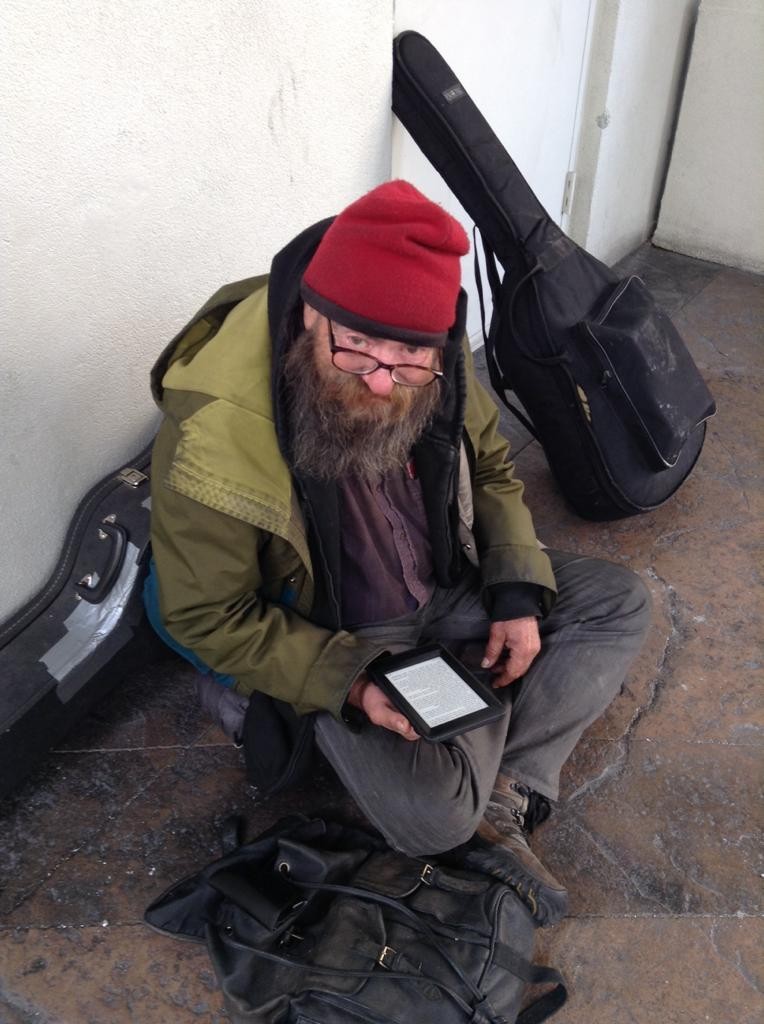 An unidentified man, who travels to Las Vegas often for business, gave a homeless man a Kindle e-reader so that he could read more books.
On his most recent visit, the samaritan spoke with the homeless man, named Paul, about his book. Through this conversation, the man found out that Paul loved to read, but he only read the same book repeatedly. "I just asked him if he liked to read," the man tells The Huffington Post. "He said he loved to but that he had been reading that one book over and over for a while now."
In order to share the love of reading the man dove into his bag and pulled out his trusty Kindle e-reader and gave it to Paul. The anonymous donor mentioned on Reddit that the Kindle has more than 200 books by William Falkner, Ernest Hemmingway, Cormac McCarthy and George R.R. Martin.
What is the rational for giving a homeless man an e-reader full of books? In a Reddit post, the man using the username 'mjuad' said he had also been down on his luck in the past, "I make really good money and I have been at the bottom. I try to help out the homeless whenever I can with non-monetary means.