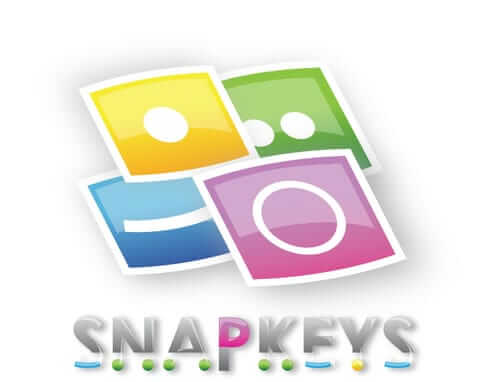 As the staff of GoodEReader pack up and head off to Las Vegas for the 2012 International CES, the largest consumer technology showcase available, a full schedule of tech companies and designers are already slated to show us the latest in tablets, e-readers, mobile devices, and more.
While all of the exhibitors will be bringing their latest design products, one of the companies GoodEReader is excited to hear will be in attendance is SnapKeys, a company that will be making its second appearance at CES and will be showcasing its revolutionary mobile device keyboard. Designed to take users away from the bulky QWERTY or older numeric multi-punch keyboards that most mobile devices currently employ, SnapKeys relies instead on letter shape recognition to type on one of four keys.
"This product is twelve years in the making," said Benajmin Ghassabian in an interview with GoodEReader, "and the research shows that users learn letter recognition from a much earlier age than QWERTY recognition. There is a fundamental problem in entering data on mobile devices. Keyboards were meant for fixed devices, not mobile ones, and screens are supposed to support your output, not be cluttered by your input interface."
From the company's own press kit, the object of SnapKeys is clear: to free up the screen for images while still enabling accurate, comfortable typing on the four shape-specific keys. Standard 26-letter keyboards weren't intended for mobile devices, which means that the keyboard on a touch-screen handheld device is either too small to be reliable for a lot of data entry or is too large to make viewing the screen feasible.
"Keyboards are like water," said Dan Saban, general manager of SnapKeys, "you need them anywhere. That makes SnapKeys keyboards perfect for mobile devices." This is especially true now that many consumers are using their mobile devices for more data-heavy communications than voice.
SnapKeys is just one of many vendors and exhibitors who will be displaying their devices and technology at CES beginning next week. As always, GoodEReader will be on hand with live tweets and updates from the keynote speeches and presentations, as well as a wealth of articles, interviews, and videos of the next big things in consumer technology.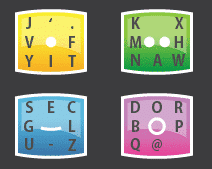 Mercy Pilkington is a Senior Editor for Good e-Reader. She is also the CEO and founder of a hybrid publishing and consulting company.