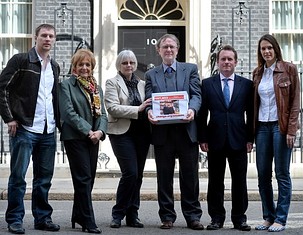 British booksellers have taken to the internet for help in spreading a petition to ask the Prime Minister to take swift action against Amazon for not paying the same taxes that the independent bookshops do. A Change.org petition started by Frances and Keith Smith has received over 150,000 signatures so far, with the backing of some authors and a member of the British Parliament.
Currently, Amazon and several other large corporations can avoid paying certain taxes by basing their operations in Luxembourg, despite doing business online through dedicated sales pages. This complaint is in addition to the sentiment that Amazon hires employees in the UK and pays such a low wage to those people that they receive tax credits from the government, allowing Amazon to benefit again at the hands of the tax payers.
The Smiths, bookshop owners since 2004 who now own two locations, started a petition in order to ask David Cameron to enact change to correct what they feel is a situation that allows a much bigger entity to benefit over the smaller businesses unfairly. The petition that they hoped would receive a few thousand signatures has been more than they could have hoped for and has been now delivered to 10 Downing Street.
According to the Smith's petition, "Times are tough and getting tougher. We face unrelenting pressure from huge online retailers undercutting prices, in particular Amazon, and it's pushing businesses like ours to the brink. But what's even worse is that Amazon, despite making sales of £3.3 BILLION in the UK last year, does not pay any UK corporation tax on the profits from those sales. In my book, that is not a level playing field and leaves independent retailers like us struggling to compete just because we do the right thing."
For their part, whether or not this petition has any effect on tax laws, the Smiths can at least be comforted by the fact that this is obviously an issue that consumers have taken notice of. For their part, it is now up to the consumers to speak with their wallets when deciding to support a local bookseller or an online discount retailer.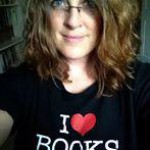 Mercy Pilkington is a Senior Editor for Good e-Reader. She is also the CEO and founder of a hybrid publishing and consulting company.