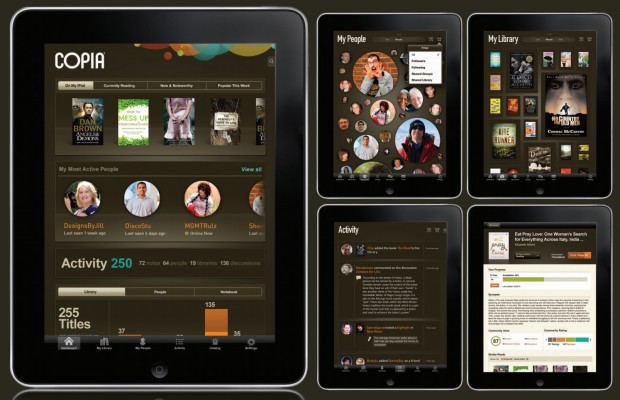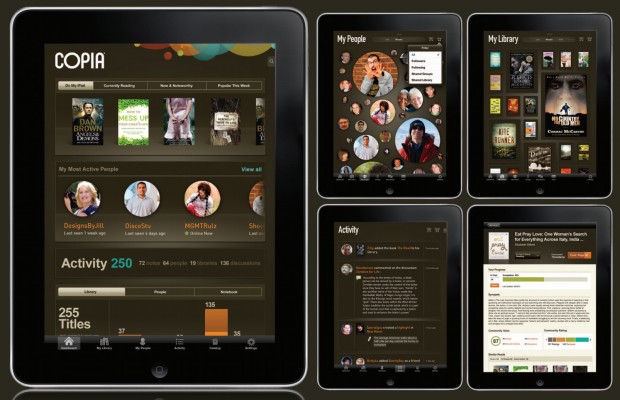 One of the unintentional casualties in the shift to digital reading and online retailing has been the smaller independent bookstores. Although several initiatives like affiliates programs through Amazon and Google have sprung up to boost revenue for the indie bookstores, these locally owned shops, once the hub of literature and culture for their towns, are disappearing at an alarming rate due to their inability to compete against larger retailers and instantly downloaded ebooks.
Copia, part ebook distributor, part social reading platform, has signed a deal with the Australian Publishers Association to be an official supplier to Australian bookstores, bringing ebooks, print books, and even e-reader devices to the shops in order to help them assist their customers with the growing demand for digital reading. In addition to offering bookstores the ability to purchase ebooks for their customers through Copia's online catalog, it will also enable them to order print editions without having to stock large amounts of inventory.
"Indies are important to us," said Sol Rosenberg, vice president of business development & content acquisition for Copia, to Publisher's Weekly about the agreement, "and we've been looking for a solution to help them compete."
CEO Andrew Lowinger agreed. "We are excited to partner with the APA and Bowker to bring Copia's capabilities to this exciting and vibrant market. As we have demonstrated in other geographies, the best defense for tier-one brands to protect their market is through strong partnerships."
While Copia already has similar existing deals with a large number of university bookstores here in the US, as well as partnerships with programs abroad like Brazil's Submarino Digital Club, Copia is developing plans to bring a similar indie bookstore agreement to the United States over the course of the next several months. An agreement like the one with the Australian publishers would hopefully prevent the loss of more mom-and-pop bookshops that currently meet the reading needs of consumers who don't have access to a major chain book retailer.
Mercy Pilkington is a Senior Editor for Good e-Reader. She is also the CEO and founder of a hybrid publishing and consulting company.