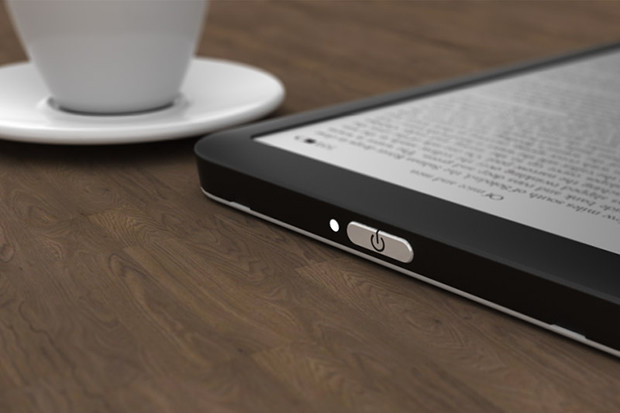 Unlike tablets and phones, dedicated e-readers don't distract you with social media, emails, and text messages. They don't beep at you or tire your eyes when you read for hours at a time. By design, e-readers are purpose-built for reading and create a sanctuary so you can lose yourself in a book.
The big trend in e-reader development over the course of the last four years is the dwindling of innovative spirit. Companies have been racing to the bottom, designing and selling the cheapest device possible.
People often have to settle for an e-reader that gets the job done, instead of something they truly want to buy. Every day someone emails Good e-Reader imploring us to launch a crowd funded campaign to design and manufacture the perfect e-reader. We have finally listened and today we would like to announce the Ultimate e-Reader.
Power and Beauty
When we set out to design the Ultimate e-reader, we wanted to employ Google Android in order to give users the ability to craft their own digital reading experience. All of the major e-readers on the market lock you into a specific ecosystem and make it very difficult to do business with other companies.  Our device will let you easily use your favorite e-reading app such as Moon + Reader, Kindle, Kobo, Nook and thousands of others.
It critically important to us that we feature hardware that will give you the best experience possible on an e-reader. The Ultimate e-reader leverages the Freescale 1 GHZ  processor, which is the most energy efficient ARM processor ever developed.
Our e-reader has the exact same specs as the Amazon Kindle Voyage and the Kobo GLO HD, and absolutely destroys all of the sub-par e-readers of the world, such as the ones issued by Onyx, Pocketbook and Ectaco. The goal, is to give you hardware as good as Amazon or Kobo, at a great price and runs Android!
Want to get a sense of our device stacks up against the competition?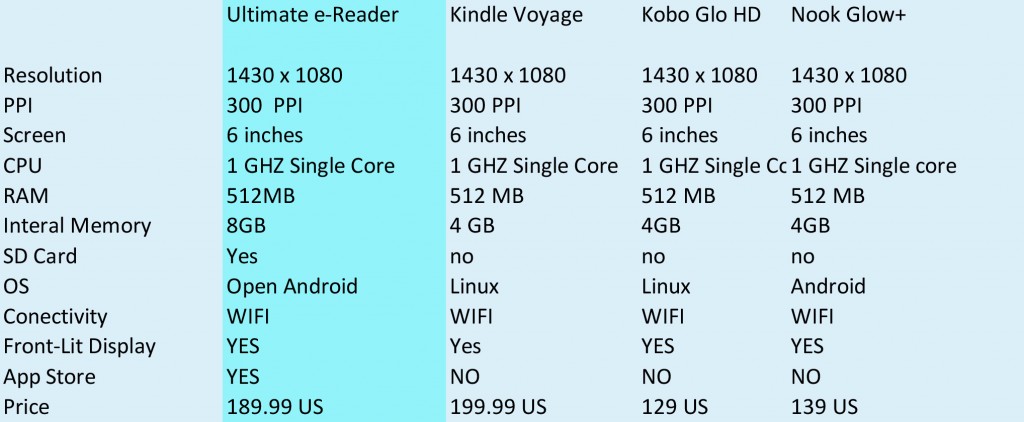 The Specs
Screen: Six Inch E Ink Carta Display using Regal Waveform
Resolution: 1430 x 1080 pixels and 300 PPI
Touchscreen Panel – Neonode IR Touch – Works with a Stylus
Processor: i.MX 6 Solo Lite 1 GHZ Processor
RAM– 512 MB
Internal Memory– 8 GB and no limits for user loaded content
MicroSD – Supports up to 32 GB of additional data to store e-books and apps
Front Lit Display– People want to read in the dark and a solid front-lit display is critical.
Battery– BC3770: 2A Switch-Mode Li-ion/Li-polymer Battery Charger – 8,000 page turns or 2 months.
OS– Android 6 Marshmallow – Open Source, install your own apps.
App Store – This device will ship with the first App Store designed for e-Ink, providing access to every e-reader app you can imagine.
We are using E Ink Carta to power the Ultimate e-Reader because it delivers a dramatic 50% increase in contrast over earlier generations of e-Paper. The crisp text and detailed graphics are also highly readable in direct sunlight. Carta's 16 levels of grey produce the sharpest rendering of images with smooth tones and rich detail. We have also eliminated the need for full page refreshes every page, giving you a more immersive reading experience.
The First App Store Designed for  E INK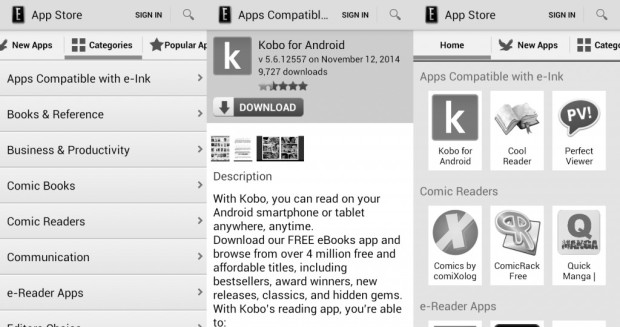 There have been a few companies in the past that offer Android e-readers, but often force users to hunt around for their own apps. The Good e-reader Android App Store was the first app store in the world to be optimized to run on e-ink readers. This allows anyone to download over 37,000 apps, such as e-books, dictionaries, magazines, newspapers, manga,  and graphic novels.
Android allows you to craft your own experience. Want to download both Kindle and Kobo to read past purchases? You can do that.  Want to take a break from reading and play Words with Friends? You can do that too.  Do you want to install your own wallpapers, screensavers or install widgets? There are no limits, no walled garden, and no gatekeeper.
The Good e-Reader App Store will be loaded on the Ultimate e-reader as your online destination to download and install free apps.
Perfect for Libraries and e-books

The Ultimate e-reader is the perfect solution for the modern library, where 95% of all US locations have an e-book collection. The Ultimate e-reader is running Android, which gives libraries the ability to loan this unit out to their patrons or have it available at their branches.
The Ultimate e-reader can run Overdrive, Axis 360, 3M Cloud Library and many others. This is the first e-ink e-reader that is compatible with these companies apps, making it unique in the market.
One of our upcoming perks will have an USB to 3.5mm headphone jack audio cable, which will allow you to not only read e-books but listen to audiobooks too.
What Will we do with your Money?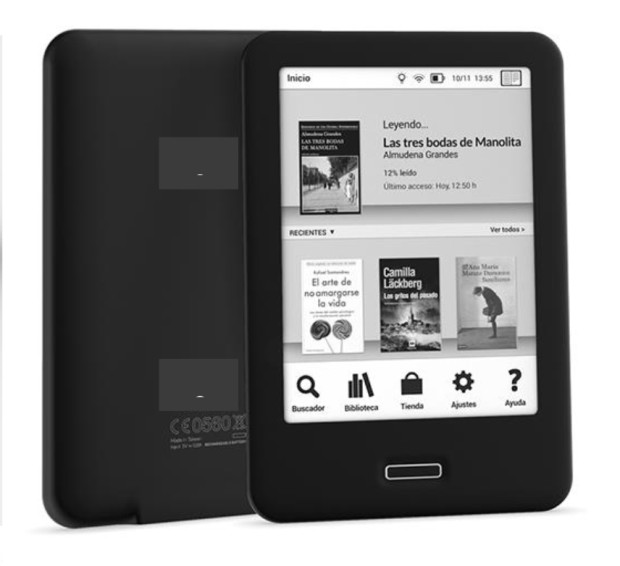 Each Unit is $189.99
Every cent that you spend on this campaign will be put towards the e-reader and making the best device possible.
The companies that will assist us in getting this e-reader to market is Freescale, e Ink and Netronix.
The reason we asked for $220,000 is so we can get the discount on ordering the hardware and loading in our own software.
Why Should You Support us?
You'll be part of an open, world-first innovation that brings people all over the world something different from the usual players, such as Amazon, Barnes and Noble or Kobo. We want to challenge the big corporate companies and show them that independence, community and innovation can play a lead role in the world market. Basically, we want to shake up the technology world with the ultimate e-reader and prove that people want something unique and amazing.
Our entire team has lived and breathed e-readers and nothing else for the last eight years. We know what people want in their perfect e-reader and we are going to deliver it with the ultimate e-reader.
FAQ
What makes you guys different from Amazon, Kobo or Nook?  All of these companies lock you into their ecosystem. We offer the same hardware they offer, in terms of specs, but we run Android. This is a big deal because you have a 300 PPI e-reader with a built in light that supports any e-reading app you can think of. Think of it as a the Google Nexus of e-readers.
What version of Android are you running? We are shipping all units with 4.0.4, but will have Marshmallow available on Day 1 as a downloadable update.

Why did you go with a Flexible Funding Campaign? We decided to go this route because if we are close to our goal, we can keep the Ultimate e-Reader open and people can continue to donate to it.
What happens if you are far beneath your goal? We will ship the e-reader out regardless, our price goes up, but it is important to us that we can meet our backers expectations.
Other Ways You Can Help
We want to thank everyone who can reserve a unit in advance or donate any amount. On the sidebar of this campaign you can see Twitter, Facebook and links. Please feel free to share on your social media networks.
Visit our campaign page at https://www.indiegogo.com/projects/the-ultimate-e-reader/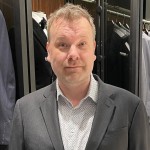 Michael Kozlowski has written about audiobooks and e-readers for the past twelve years. Newspapers and websites such as the CBC, CNET, Engadget, Huffington Post and the New York Times have picked up his articles. He Lives in Vancouver, British Columbia, Canada.