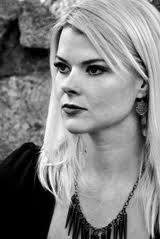 While the term may be new to the publishing industry since it first created buzz at last month's Digital Book World conference, news surrounding the so-called hybrid authors–those who work in some way in both self-publishing and traditional publishing–has cropped up throughout the digital publishing sphere.
One of the most recent publishers to announce its partnership with hybrid authors is New York-based ebook publisher Diversion Books, whose roots in the traditional publishing industry have opened the doors for a wider transition in digital-only publication.
"We are thrilled to be working with Karina," says Mary Cummings, editorial director of Diversion Books, in a press release. "She is our ideal author. Apart from being undeniably talented, she is savvy, a great self-marketer, and is incredibly engaged with her audience. Karina is doing all the right things for her projects, and we hope to amplify her already prominent voice in the marketplace as a result of what we're able to bring to the table that's just out of her reach as a self-published author."
Halle first became an audience favorite with her Experiment in Terror series, and her recent book Sins and Needles debuted in the top 100 on Amazon Paid for Kindle where it has stayed since publication. Halle is another author who has spoken about the delicate balance between enjoying the control over her work that being an indie author allows, while still lamenting the full-time work involved in being a self-published writer. The ability to work with publishers who are able to find creative ways to meet authors' needs has encouraged a number of writers to experiment in both worlds of publishing.
One way that more authors are enticed by forward thinking publishers is that the royalty packages from ebook-only or digital-first publishers are often more lucrative for the authors, given that much of the expensive risk has been eliminated by going digital at the onset. Halle remarked that she was able to enjoy the royalties that self-publishing afforded her, while still benefiting from the promotion and publicity opportunities that stem from working with a well-known publisher.
Mercy Pilkington is a Senior Editor for Good e-Reader. She is also the CEO and founder of a hybrid publishing and consulting company.