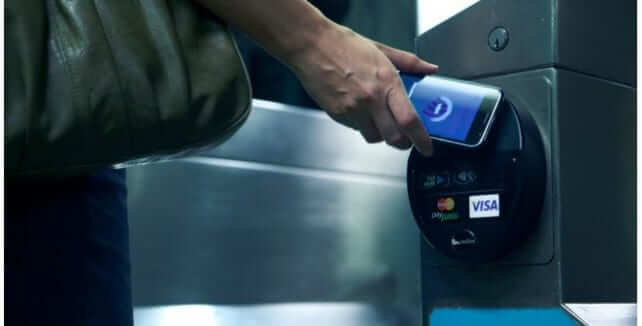 Near Field Communication or NFC is the hot topic these days in the smartphone sector. The technology allows you to talk to other devices by bringing them in close proximity with each other. It is best known for payment gateways in many USA and Canadian based businesses that allow you to pay for items using just your phone. The connection is normally established via WIFI or bluetooth and new cloud services like Google Wallet are making it easier to do business using your tech. Could e-readers and stores that sell them benefit from this technology?
Many new book retailers are getting into the ebooks and e-reader game. Companies like Waterstones in the UK are talking about developing their own e-reader and ebook store. The company could possibly incorporate NFC into their device to give people incentives to come into the store and buy discounted books. Meanwhile, Barnes and Noble has their own program called "More in Store," that allows you to download free apps or read books while inside a physical location.
NFC could give book retailers who also are getting into the ebooks game to give their own branded device new functionality that would make the technology feel even more current. Many people who have electronic readers often visit their own location bookstore to find out the new releases and check out cover art to discover what new book they might want to buy online. In many cases the store you visit might not sell ebooks and have turned a prospective customer into an online bargain hunter. How interesting would it be for the stores to set up NFC units all over their retail location and allow people with e-readers to instantly purchase the book and automatically synced to their device?
NFC has tons of benefits to book stores that are making the transition into the world of ebooks. If a large retail chain where to make their own e-reader and incorporate NFC into it, it could offer new services and ease of use that no other companies are doing right now.
So the question is, do you think NFC in e-readers is a good idea and would you buy books using it?
Michael Kozlowski is the Editor in Chief of Good e-Reader. He has been writing about audiobooks and e-readers for the past ten years. His articles have been picked up by major and local news sources and websites such as the CNET, Engadget, Huffington Post and Verge.