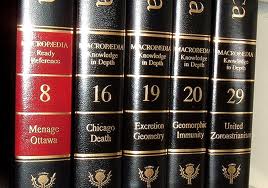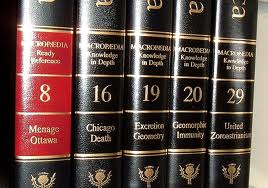 Though ebooks have risen in popularity enough to begin dwarfing print edition sales, one segment of the reading market has not budged much on their preferences. Fiction ebooks have vastly outsold non-fiction, so far that only one non-fiction genre —biography/autobiography— was even represented in the number of significant ebook sales, which may speak to the tastes of the consumers rather than the digital compatibility of the ebooks.
Within the fiction genre, it was no surprise that the highest percentage of ebook sales fell under the literary/classics category. Many of the classics are considered public domain or back list titles; while the print editions of these texts still carry a typical price tag to cover the printing costs to the publisher, the digital editions usually come with a very minimal price tag, and are often found for free through major online retailers.
But there is only speculation as to why non-fiction does not fare as well in ebook sales. Some have pointed to the cumbersome applications for searching through non-fiction reference texts, whereas the more popular biography genre reads more like literary texts.
"Approximately sixty to seventy-five percent of the content of most chain bookstores leans toward non-fiction rather than fiction," explains Dawn Frederick, literary agent and owner of Red Sofa Literary. "As a result, more non-fiction is going to be published, as there are many readers who prefer non-fiction over fiction. Speaking in regard to my agency and personal reading habits, I've always been a fan and advocate of good non-fiction. Call it my addiction to Minnesota Public Radio & National Public Radio, or my love of learning new factoids and points of views on various topics—yet I truly believe that non-fiction, if written well, is never boring.
"Plus, in the most academic sense, if you are going to purchase print editions of books, choosing non-fiction is always a great idea, especially if you'll be referring to them later on. There's something very satisfying about pulling a book off a shelf, looking up information, and seeing the new books it'll guide you to during the research process."
Bowker, which releases an annual report on the buying habits of book consumers, recently introduced a new tool for publishers to track consumer traffic called PubTrack.
"PubTrack Consumer provides publishers and retailers with information they simply can't get from other types of data sources, such as book consumers' purchase motivation, demographic profiles, media use, loaning habits, and reading preferences of adults, teens, and children," said Kelly Gallagher, general manager of the business intelligence unit for Bowker.
Bowker's report shows that the various genres of fiction are still the dominant ebook market, but PubTrack may be able to demonstrate for publishers down the road why that remains true in the minds of the reading public.
Mercy Pilkington is a Senior Editor for Good e-Reader. She is also the CEO and founder of a hybrid publishing and consulting company.