To be able to zero in on an e-book reader that is just about perfect for you is no mean task, something that can become all the more arduous if you are missing out on some key facts. This is exactly where this article can be of help, especially if you happen to be in the market for an e-book reading device. Mentioned below are a few vital piece of information about 2 of the most popular e-book readers currently doing the rounds in the market.
Electronic Book Readers:
· Amazon Kindle 2
· Sony PRS-505
Amazon Kindle 2: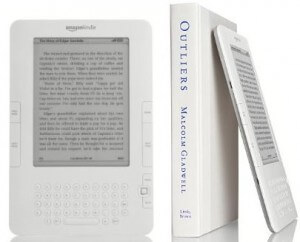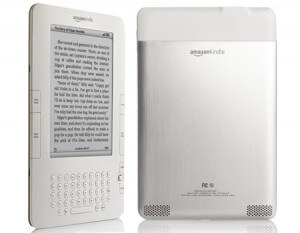 Amazon has recently unleashed the Kindle 2, which is a thoroughly improved and refurbished version of the original Kindle. This exciting new e-book reader sports an extremely slim and unique design. The display area has improved to six inches in length and includes an innovative back light feature that allows you to read in the darkest of places with perfect ease. At just 10.2 ounces, the Kindle 2 is also among the lightest e-book readers available. This coupled with its compact dimension means carrying it around is a breeze. It has a built-in free wireless "Whispernet" data network, which means you can connect to the internet without a PC. The network it is compatible with is the 3G network, which again is the most popular network among major cell phone carriers. So you have access to the internet from almost anywhere in the world. Another great feature with the Kindle 2 is the huge virtual library of book that has a collection of over a hundred thousand e-books covering almost any topic under the sun. Not only you have access to any book you may ever need, you can have any of these books downloaded into your device in just minutes. There is a huge cost benefit as well, since e-books cost almost half the price of traditional books.
Sony PRS-505: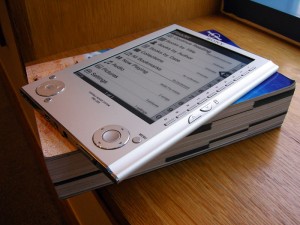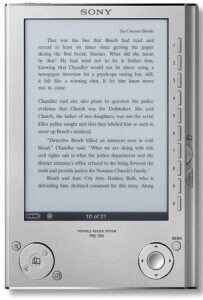 When it comes to smart and sleek e-book readers, Sony is no pushover. In fact, it is a leading developer in the field of these new-age devices. The release of the Sony PRS-505 further complements its authoritative status in the world of electronics. This e-book reader too is extremely sleek and makes all the right noises when it comes to visual aspects. The device is fun to use and uses the CONNECT Online book store that has an interesting range of books to choose from. And with a dual media feature, it has a huge memory of up to 8 GB, which is quite something.
So, there you are. Every device has its pros and cons and you have to weigh your options before you commit yourself to one. As for these smart new devices, you really have to experience these to believe how handy and efficient these portable devices are. This is the future and you surely won't like to be counted among the laggards.
Sovan Mandal is the senior tablet and tech corespondent for goodereader.com. He brings a international approach to news that is not just applicable to the North American market, but also Asia, India, Europe and others. Sovy brings his own writing flavor to the website and is interested in Science Fiction, Technology and Writing. Any questions, send an email