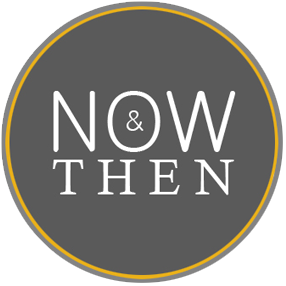 Verdict: 5-Stars
Now and Then Reader, the long-form journalism and essay publisher, has a new release coming tomorrow from multi-published author and travel writer Ann Birstein. Everything about Birstein's piece, "Jet Lag," makes it tailor-made for this type of publication. It is a memoir and therefore obviously non-fiction, but more importantly, its subject matter is so heart-stoppingly real that having it go on any longer than the e-short format that Now and Then specializes in would have been too much.
Birstein chronicled a trip she took as part of a motley tour group to see some of the most profound and horrific sites in Europe. The purpose of the tour was to take the travelers through areas that not many tourists choose to see, such as the Auschwitz concentration camp and the hollowness of the empty Jewish ghetto of Warsaw. Even more profound for this particular work is Birstein's details of her fellow travel companions, including one of whom who was a survivor of Auschwitz herself.
Good e-Reader had the chance to interview Birstein about both the travel and the experiencing of publishing digitally through a long-form journalism platform.
"It's something very, very dear to my heart," explained Birstein. "It has the shape of a travel piece, and I've done many of them, and it turned out to be less about the atrocities–which were so terrible–and more about the people who were killed. I had a feeling of such amazement for them. Between the shtetl and the Holocaust is a blank. We don't know anything about these people. It was rather extraordinary."
Titles like Birstein's are more readily finding a home in front of readers, thanks to digital publishing and to the growth of interest in long-form journalism. Much like the recent Kindle Singles interview with President Obama, conducted by editor-in-chief David Blum and completing at only fifteen pages, Birstein's e-short is perfect for key readers looking for complete works of non-fiction that don't require longer length publication.
"This was a very difficult piece to place because it's ninety-four pages long, which means that it is too long for magazines and too short for a regular book. I was just delighted when [Now and Then Reader] wanted to publish it because the 21st century had caught up with it."
"Jet Lag" will be available on August 5th.
Mercy Pilkington is a Senior Editor for Good e-Reader. She is also the CEO and founder of a hybrid publishing and consulting company.