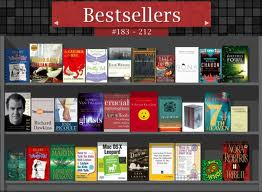 Laura Hazard Owen of paidContent.org wrote an article on new ebook startup Livrada, a company whose goal is to make digital book gifting more appealing to consumers. By selling gift cards in the electronics sections of Target's 1,771 stores that are specific to the titles of certain bestselling books, Livrada aims to let consumers give ebooks for Nooks or Kindle as gifts while still avoiding the impersonal nature of siply clicking online and sending an email. The gift card would still allow recipients to utilize their e-readers or tablet apps to read, but would at the same time be an actual item that can be wrapped or enclosed with a personal greeting card.
The process of the gift card is simple. Target makes a portion of the sale, Livrada makes a portion of the sale through the marketing of the books for the publisher and as an affiliate for Amazon or Barnes and Noble, and finally the publisher of the books—currently only Random House and HarperCollins—makes a portion of the sale. The retailer, the distributor, and the publisher all earn a percentage, as is the case with the selling of physical books.
While this is a nice idea that allows consumers to give a tangible gift of an ebook, this could very well be the salvation of the brick-and-mortar bookstores. Other than affiliates programs or fledgling efforts to direct digital consumers to books, physical bookstores are struggling to adapt to the popularity of e-reading. If consumers still had the option to go in and browse in their favorite local bookshop and actually make a purchase for their e-readers, both readers and booksellers—especially independent bookshops—would benefit.
This concept is still in its infancy, as both Random House and HarperCollins are only experimenting with a total of six bestselling titles between them. At the risk of jumping on the newest trend, though, there is no reason a program like this can't be beneficial to all parties involved.

Mercy Pilkington is a Senior Editor for Good e-Reader. She is also the CEO and founder of a hybrid publishing and consulting company.