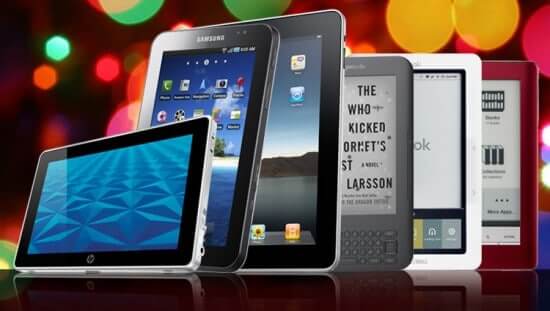 One of the greatest business mergers that grew out of a love/hate relationship has got to be the traditional publishing industry and its newer, shinier counterpart, digital publishing. From the very beginning when consumers were regaled with threats that digital would be the end of books, and when authors were assured that ebooks would lead to career-ending piracy, the two sides have waged battles, both for readership and in the courtrooms.
But as some of the quieter industry watchers predicted all along, print and digital finally seem to be co-existing happily, due in large part to one thing that makes all business ventures succeed: healthy competition.
When ebooks were going to supposedly destroy reading, Amazon and its then-newly released Kindle was the only company on the scene in a large-scale way (Project Gutenberg had been around for some time, but wasn't yet making the waves that Amazon did). Once Google books, Barnes&Noble's NOOK, and Apple's bookstore for its iPad tablet arrived, publishers slowly began embracing digital reading.
That acceptance of ebooks has been a great thing for the industry. Possibly due to the fear spread in the industry by the loss of the Border's chain, traditional publishing houses have worked harder than ever before to make the shift to digital. In the U.S. alone, ebooks sales account for about 25% of titles being sold, and that translates into nearly 20% of revenue for the industry. In other countries where outdated laws still prevent ebooks from being sold at a lesser cost than print books and where VAT taxes still make digital editions the more expensive option, those numbers are not as high but they are rising.
Georgina Prodhan and Leila Abboud for Reuters.com published a very comprehensive article that examines the history of where ebooks started in the U.S. and how far they have come, both domestically and abroad. The story also examines the part that the Big Six have played in trying to prevent the development of ebooks, especially where maintaining a working relationship with Amazon is concerned; the authors are quick to point out that the major publishers only began their acceptance of ebooks once other options for retail ebook selling appeared.
Mercy Pilkington is a Senior Editor for Good e-Reader. She is also the CEO and founder of a hybrid publishing and consulting company.