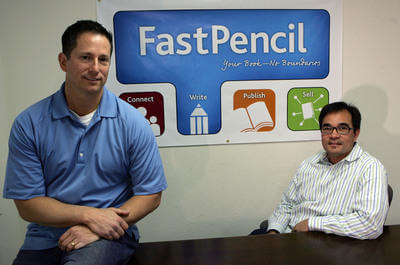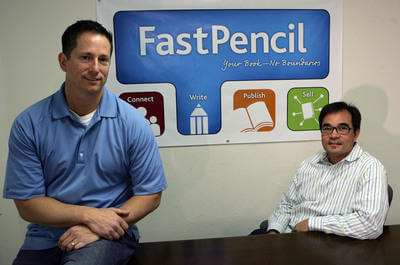 Now that many of the barriers and critical stigmas associated with independent publishing have been stripped away, a large number of authors are opting to create their own small press publishing imprints to produce and market their works. As more writers take advantage of the ease and convenience of digital platforms, many have begun to seek the support of established companies to white-label their works.
But unlike typical ebook and print self-publishing options, FastPencil is more of an all-encompassing source for a wide variety of publishing needs. From single-title indie authors through corporations who need to put their in-house business content directly on paper or in digital formats, FastPencil seeks to address the full spectrum of publishing needs.
"FastPencil is proud to offer a customizable platform to create books, manage content and develop imprints with unique branding," said Steve Wilson, CEO and co-founder of FastPencil in a press release today concerning its new cloud-based options. "In addition to our do-it-yourself author services, we have created a licensable platform that is customizable, making it easy to build a business, whether you are a publisher looking to publish a series of books on your own imprint or an enterprise looking to deploy a publishing solution company-wide."
In that same press release, FastPencil also announced its licensing option for businesses who want to keep everything under their own corporate brand. FastPencil will still offer author services for writers who wish to self-publish and distribute their works while retaining a more personalized look. In between the realm of authors and corporate documents is the small press publishers, and FastPencil offers the system that helps small to mid-sized publishers the ability to create the physical or digital books that their clients submit.
"With the new generation of publishing technology that is becoming available, many authors and content creators are demanding speed-to-market, instant ebook creation and higher margins, which can really only be achieved through technology streamlining the process," said Michael Ashley, CTO and co-founder of FastPencil. "When we decided to open up our platform to publishers and enterprises, we instantly knew we had engineered something special. Publishers are telling us they have been looking for an efficient and simple way to publish and couldn't be more excited with FastPencil's platform."
Mercy Pilkington is a Senior Editor for Good e-Reader. She is also the CEO and founder of a hybrid publishing and consulting company.