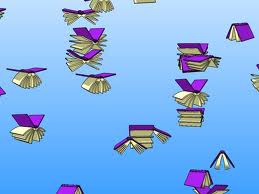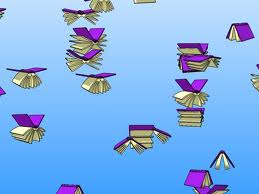 As tablet PC sales continue to rise and greater numbers of digital reading consumers clamor for interactive, full-color reading experiences, enhanced ebooks and app books are gaining popularity. More and more sites are developing the capability to launch fully interactive literature for tablet PCs, smart phones, and other app-enabled devices.
Flying Word, a digital content distributor which makes enhanced ebooks available to established online retailers, launched early last year with the publication of its first enhanced ebook, an adaptation of Treasure Island, at the end of 2010 and has built its catalog to about a dozen books since then.
"The evolution of the ebook has gone from a twenty million dollar industry to a multi-billion dollar market in the smallest imaginable space of time," says Joe Weber, CEO of Flying Word. "Enhanced ebooks are the next step in digital content. We want to bring authors and illustrators into the publishing world with their unique products."
"From an illustrator and author perspective, it's a very affordable way to develop their books into an enhanced ebook or app. And we go to multiple platforms. The enhanced ebook goes to iBooks, and somewhat less interactivity goes to Kindle and Nook until those devices are fully-EPUB3 capable. We can open up all of these different markets, and we publish to Android and iOS tablets and ereader.
"Publishers are starting to realize there are huge possibilities, such as smart boards in classrooms. Readers can use the texts in the classroom, and we're creating solutions that publish interactive graphic content to that environment as well. We've been working with several publishers to get these ebooks into educational settings because we've found that learning goes up by 65% if you can engage more learning modalities. Our smart board content is very similar to what we already do on a multi-touch device," says Weber.
Other publishers are beginning to see the educational advantages of enhanced ebooks, as found in F+W Media's interactive foreign language series of ebooks based on the Adams Media books, The Everything Learning Language Series. But Weber sees a greater hole in the world of interactive content, and that would be books that meet the needs of those readers who are in between children's books and full-length adult fiction.
"We're launching The Wizard of Oz this week on the iPad and iPhone this week," adds Weber of their newest launch. "It's interesting that we took it and created a reading experience. We decided to let the art stand on its own merit, as in The Wizard of Oz 3D: The Experience. Many people think of enhanced ebooks as being children's books or coffee table books full of color photographs. This book is bringing the chapter book and longer novel to readers of enhanced ebooks."
Mercy Pilkington is a Senior Editor for Good e-Reader. She is also the CEO and founder of a hybrid publishing and consulting company.