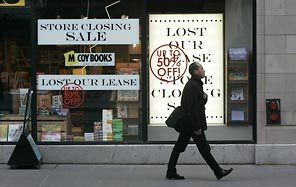 In the climate of digital-versus-print publishing and the effects that ebooks and online retailers can have on the bookselling industry, France is taking some very determined steps to ensure that its physical bookstores remain open. According to an article in The Bookseller, new budget allowances from the government are making funds possible for loans for bookstores who need assistance, along with several other financial measures intended to prevent the demise of both chain and independent stores. Additionally, there are plans in place to mandate mediators for use in settling disputes, as this could prove to be far less costly in the long run than the expectation of high legal fees.
Obviously, the reactions to the new initiatives range from cautiously optimistic to highly favorable with bookstore owners and the parent associations over the retail book industry, but might not be as lauded by publishers, mostly where mediation has been proposed. In the meantime, there is hope that the several million euros that have been proposed to help ensure the survival of the bookstores will prevent situations like the collapse of Borders and other bookstores in the US.
Unfortunately, proposals such as the one by the French Cultural Ministry aren't likely to take hold in the US to prevent the closing of more bookstores. First, the US doesn't have a cultural ministry to oversee and protect the interests of reading consumers and to recognize the value that bookstores have for society. Geographically, with nearly fourteen times more square mileage than France, readers in the US suffer from being so spread out that customers who don't live in major cities are already feeling the effects of losing their local bookshops, and government initiatives aren't going to make those bookstores closer to customers who have already found the convenience of online book purchasing. Finally, the US often takes heat from critics for its government bailouts of industries such as the airline industry and the automotive manufacturing industry, but those are businesses that the government can at least justify support our transit and shipping as well as provide more jobs for Americans than the book selling and publishing industries.
If government initiatives aren't enough to save brick-and-mortar bookstores in the US, then what will? At what point will citizens value access to books enough to continue supporting the stores, regardless of pricing, driving distances, and sheer convenience? And are digital publishing and the online retail industry to blame, or are they simply the next logical step in the evolution of technology?
Mercy Pilkington is a Senior Editor for Good e-Reader. She is also the CEO and founder of a hybrid publishing and consulting company.