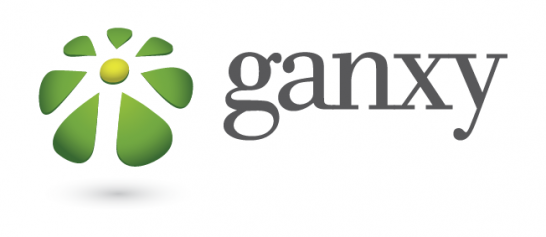 A number of companies will be piggybacking off the buzz and attention of this year's London Book Fair to make important announcements of their own. One such company, Ganxy, will release information on how its unilateral sales platform can help authors and publishers not only with the streamlining that comes from compartmentalizing all of their potential sales channels into one place, but also in terms of providing instant promotional support.
Ganxy recently established itself as a simple format in which authors and publishers could easily bundle ebooks or video together for promotional sales purposes, but now the showcase platform will launch a push-button method of allowing rights holders to create single-use coupon codes for easy ebook distribution.
"Think about what's going on in the world of content today. There's an inability for those who create content to take advantage or extract value from that kind of content in the way that they'd like to," explained Ganxy's co-founder Joshua Cohen in an interview with GoodEReader. "It's very difficult for authors and publishers to give away the content in the way that they'd like to."
Short of creating coupon codes on other platforms that can be passed around without limitation, or requiring authors to email PDF files of their books to reviewers and other recipients, until now there hasn't been a good streamlined method of releasing professional ebook content to limited users. Ganxy's announcement today allows for content creators to produce limitless codes for recipients, codes that can be used in a wide variety of promotional ways.
Books that are showcased on the Ganxy platform can be given specific download codes, from one copy to an unlimited number of copies, and can also be arranged for user-friendly bulk sales of ebooks. Content holders can use these as promotional giveaways at speaking engagements, can bundle the ebook editions seamlessly with the print editions, can offer them as incentives for signing up on their websites, and much more. Moreover, the Ganxy platform is compatible with a wide variety of devices from different digital reading platforms, virtually eliminating concerns about the device specifics of the ebook recipients.
"It's really hard to give copies of books to a specific number of people. We've created an ebook giveaway tool that works in a variety of ways," continued Cohen.
An author can set up an open promotion, which allows the first set number of users to receive the book for free, which is especially useful in promotion of an upcoming book release. Additionally, an author who is appearing at a conference or speaking engagement can generate unlimited single-use codes to pass out that are unique to each single recipient; a book reviewer can be given a single-use code, or hundreds of book bloggers can each be provided with their own specific codes in a matter of minutes as all of these features are nearly instantaneous to generate on an established book account.
"We're essentially saying to authors, 'We want you to sell your books, but we also want you to have the power to give away your book.' If you're an author or publisher who has commerce, you don't want to be using other tools to give away your books. You want to have one central location where you can sell it from your site or from your Facebook page, but you also want to be able to give it away so you can control what's going on with your content."
Mercy Pilkington is a Senior Editor for Good e-Reader. She is also the CEO and founder of a hybrid publishing and consulting company.