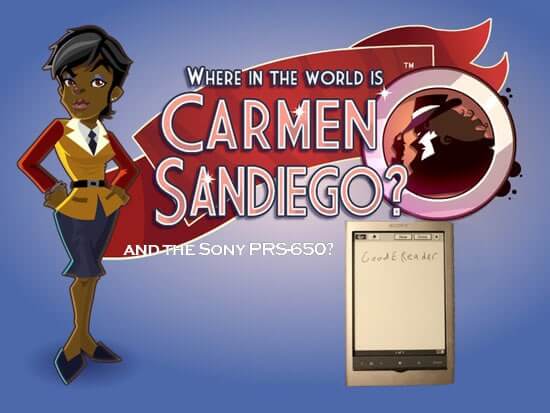 The Sony PRS-650 e-reader is experiencing a worldwide shortage with most Sony websites flagging the product as unavailable. Sony Retailers are also proclaiming the device as SOLD OUT in stores that normally sell them.
The Sony PRS-650 is the latest generation of Sony's e-readers, its claim to fame is its pearl e-ink touch-screen display. It is tremendously robust in terms of overall reading, even if it does not have WIFI connectivity. How come this model is so hard to get, while the Sony PRS-350 (which clocks in at one inch smaller) is easy to find?
There are a few key reasons why this model in particular is so hard to purchase anywhere in North America, UK, Australia and other countries. Sony in early December recently did a relaunch of their new e-readers in Japan.  This was the companies second attempt to penetrate the often fickle Japanese market. Not only would both of the new Sony e-Readers on sale, but Sony also courted many content distribution partners to deliver eBooks to the device. During the first stages of the second launch Sony Electronics Senior Vice President Fujio Noguchi who is the man in charge of the company's e-reader business said – "Electronic books represent the biggest change since (Johannes) Gutenberg invented the printing press. We want to take advantage of this opportunity to spread Japan's book culture to the rest of the world."
Price wise, it also makes sense  to divert shipments to Japan instead of the US and Canadian markets. Sony charges around $249.00 for the Sony PRS-650in those countries while in Japan they charge $298.00.
Another contributing factor directly arbitrated to the scarcity of the PRS-650 e-reader from Sony was the recent Holiday season. Sony did not anticipate the robust sales that the 650 enjoyed.  Many retailers during the holidays were chronically sold out and had long durations in unavailability. Normally each store that sold them retail would get around 40 to 60 weekly and be sold out in a manner of hours.
The new Sony PRS-650 used new technology from e-Ink Holdings called 'Pearl' that allowed sharper contrast, faster page turns and lower power consumption. Using these new screens and the overall demand of the units meant Sony was unprepared for the critical holiday season and overextended themselves with the Japan launch. Meanwhile other companies such as Barnes and Noble were manufacturing close to 18,000 Nook Colors a day, just to keep pace with demand. Finally, even mighty online behemoth Amazon, could not keep up with demand for the latest generation of Kindle 3 WIFI. Orders placed for the Kindle 3 Wireless edition most often shipped long after the holiday season in early January 2011. Incidentally, this low cost e-reader also utilized the same Pearl e-Ink technology that Sony was using.
So clearly the Sony shortage resulted from the holiday season and the diverting of most shipments to Japan were the pivotal factors in the current shortage. But is there another reason?
Many Sony authorized dealers who work at 'Sony Style' in Canada have made a few interesting comments lately and seem to agree with me. They said that normally their store would get around 30 to 40 Sony PRS-650 every 2 weeks. They say now, only 50 e-readers total were assigned to Western Canada, with each retail location getting 2 or 3 and in non-popular colors, such Red.  This is only 50 to cover Calgary, Edmonton, Vancouver and Victoria as the main urban centers. This seemed like a tremendous hazard to the retail chain, since they are not able inventory wise to keep up with the ravenous demand.  Sony simply is not allocating enough e-readers globally. I was skeptical of these claims and saw the entire region inventory screen and their claims were confirmed.  Sounds fair, but is there more?
The same Sony managers made a claim that i found interging – apparently Sony is currently developing a followup to the PRS-650. This would explain why they are not manufacturing enough to meet the demand and why traditional store allotments are not being honored. The managers continued to explain that new models were expected in a matter of months.  Although they did not have any idea on the hardware or the technology they would employ,  I can speculate on the available facts at hand.
No Sony e-reader, but the tremendously expensive PRS-950 Daily edition has the ability to connect up to the internet via WIFI. As you may know, Sony has run a longstanding online ebook store. Many people who bought previous models or older Sony models used this service mainly to shop and buy their ebooks. This means in order to load books on anything but the Daily you have visit the store on your PC, buy a book, plug in your device to the PC, then transfer it over via Adobe Digital Editions. Although I have done this process many times with my own Sony Reader, for new people adopting the technology their is too many steps involved and will likely confuse the average person. Kobo was recently in this situation as well with its original Kobo E-Reader. The company ran a large eBook store with over 2.1 million titles at the time and there was no easy way to load content on the e-reader. They quickly smartened up and released the Kobo Wireless less then six months after their first model. Why? So customers can shop exclusively at the Kobo Bookstore, buy newspapers and magazines and have them directly loaded on the device. No extra steps were involved and the wireless edition caught on like wildfire.
Sony in order to stay viable as a book seller has to adopt wireless technology in order to lock its customer base into exclusively shopping at the Sony bookstore. Currently if  you are savvy enough to go through the entire process of buying books and copy them to your device, you are smart enough to shop at other stores and get better deals.  The inclusion of wireless internet would also appeal to the more tech savvy Japanese culture, and would get them to connect to the alternative Sony store and download content that is delivered in their localized language. This ensures that Sony's many new content partners are making money and seeing the company has a viable long-term partner.
Sony really needs to implement wireless technology in its next e-reader iteration. They recently had their iPad application rejected from inclusion into the iTunes store. This was due to the fact that Apples new policy on application submissions that have to go through iTunes and the Appstore to process payments. Sony had their application setup so you did business directly with Sony or if you wanted newspapers and magazines you bought them directly from their content partners. Sony's only other application of note, is the recently launched Android application. While companies like Kobo are getting their e-reader store on popular devices like the Samsung Galaxy Tab, Blackberry Playbook, and upcoming HTC tablet. They also have an application portal to their entire store on every single platform under the sun. You can see why Sony is lacking in the exposure arena. They simply do not have the presence in the app arena like Amazon, Kobo and Barnes and Noble does. In order for Sony to continue to be a viable product they need to incorporate wireless access into their e-reader and the company is realizing it.
Who is benefiting the most from the the global shortage of Sony PRS-650 e-readers?  Many gray-market sellers on popular auction site eBay are seeing massive profits from the decline of retail availability. Some people are making many daily sales, charging $150.00 or more then the normal price-point.
Will we see a new Sony e-Reader come out soon? The company sure is not talking and is known for their secrecy. I know there is no current FCC application a new e-reader. What I do know is the reason why there is a global shortage and some of the extenuating factors contributing decline in shipments.
I will continue to monitor this situation and let everyone know when I get more news. Remember, unlike some digital e-reading sites, we don't just parrot the news, we make the news.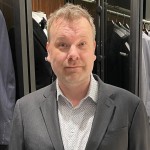 Michael Kozlowski has written about audiobooks and e-readers for the past twelve years. Newspapers and websites such as the CBC, CNET, Engadget, Huffington Post and the New York Times have picked up his articles. He Lives in Vancouver, British Columbia, Canada.