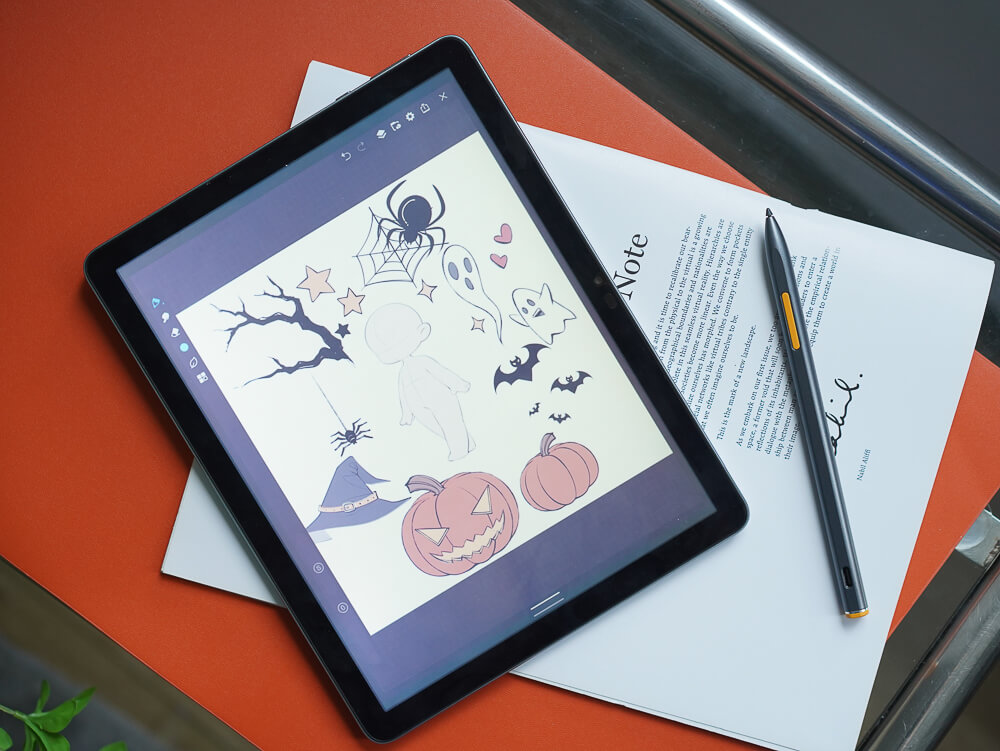 The Eyemoo is the first RCLD tablet not to have a monochrome display and instead is full colour. This allows users to watch YouTube Videos, read comics and magazines and play games. The technology primarily relies on ambient light to illuminate the display, which makes it easy on the eyes; an absence of Bluetooth is suitable for people who usually get eyestrain when using a traditional backlit smartphone or tablet. Want to use it outdoors? There is little to no glare on the screen.
Eyemoo has yet to be commercially available, but the company will launch a crowdfunding campaign to bring it to market, retailing for $499.99.  The company outlined their story to Good e-Reader, "Technology should be accessible and caring. We saw firsthand the impact that traditional screen technology had on people's eyes, particularly children, who were experiencing eye fatigue, dry eyes, headaches and even conditions like Computer Vision Syndrome due to prolonged screen time. We knew something needed to change if technology would be sustainable for future generations. With that in mind, we set out to create an easy product on the eyes, even in bright sunlight. Then we created the RLCD screen technology with extreme clarity even in the sunlight. It also eliminates blue light and reduces the yellowing of the screen, making the screen perfect for reading content outdoors. But it is more than just a product. It's a promise to our community that technology can be both accessible and caring."
Hardware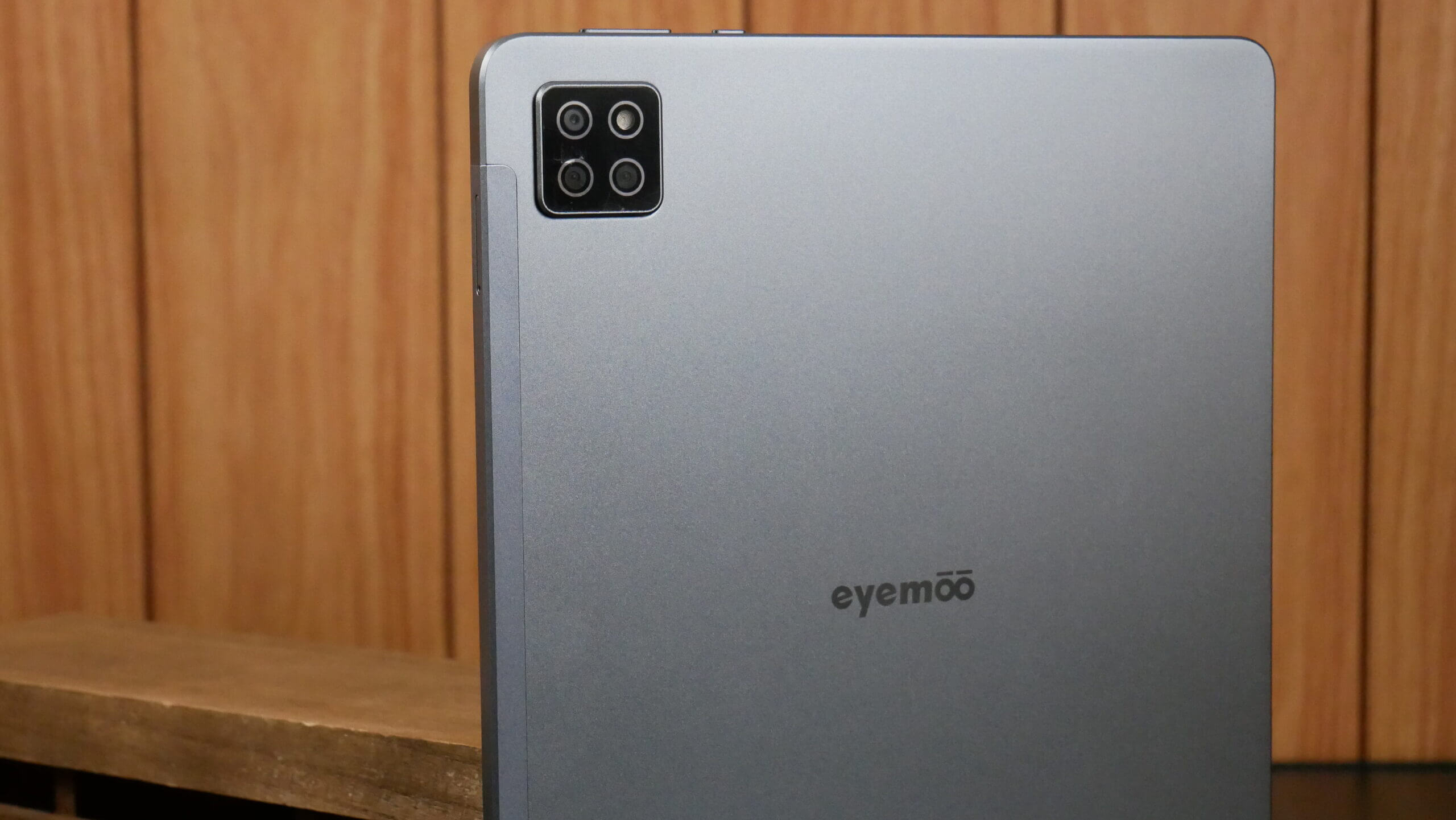 The Eyemoo S1 features a 10-inch RCLD display with a resolution of 1600×1200 and can display over 16 million colours at 60 FPS. The screen is flush with the bezel and protected by a layer of glass. It has a front-lit display, which can be used at night when environmental conditions do not allow ambient light to produce a well-lit screen. However, you can turn the light off and exclusively take advantage of the RCLD display, where overhead lighting, a lamp or sunlight can illuminate the screen.
Underneath the hood are a quad-core 1.8 GHz processor, 6GB of RAM and 128GB of storage. This is some potent hardware, which makes it quick and robust. There are dual stereo speakers which can be used to listen to audiobooks, music or podcasts.  You can use a stylus to draw on the screen and use supported apps to freehand draw, take notes or view and edit PDF files. It does not have a WACOM screen. Instead, it helps an active pen. There is a three-axis gravity sensor,  a 5MP camera on the back, WIFI, microphone, GPS, Bluetooth 5.0 and USB-C port. It is powered by a giant 6,000 mAh battery, which should be suitable for a few months of usage.
There is a power button and two volume buttons, which are physical and not software. A small hard reset button is also on the bottom, which, if the tablet becomes unresponsive, you can insert a small pin to reboot it. We have not had to take advantage of this since the OS and software are stable.
"We are excited to introduce the Eyemoo NXT Epaper S1 to the market, and we believe it will be a game-changer for anyone who values their vision and wants a nice office tablet," said a spokesperson for Eyemoo. "With its advanced display technology and natural reading experience, we are confident that the Eyemoo NXT Epaper S1 will be a popular choice among users looking for a versatile tablet that also prioritizes their vision protection."
Software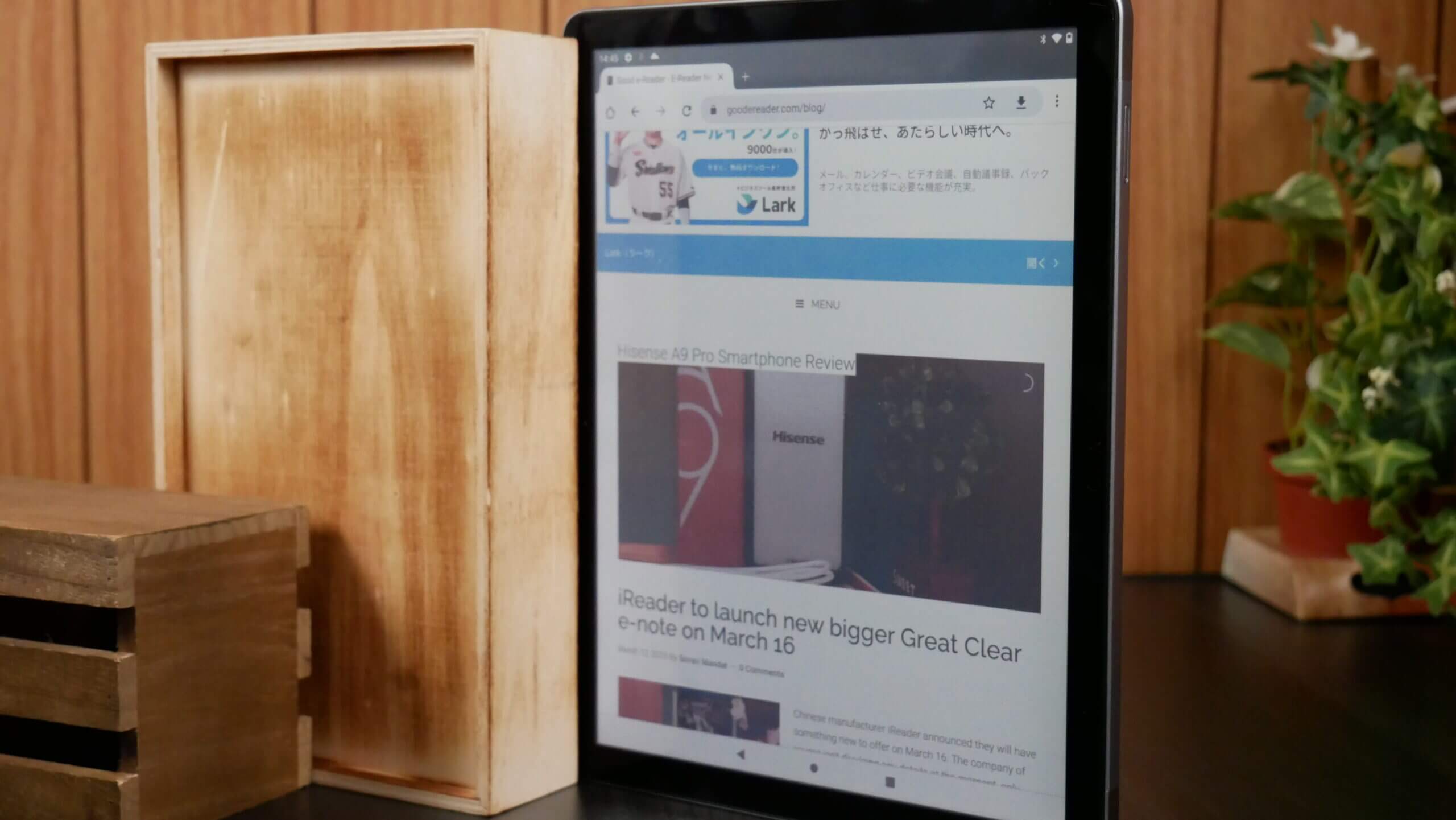 Eyemoo is not using any proprietary software or skin for its UI. It looks like a stock vanilla tablet, compelling for many users. This will allow the company to issue security and bug fixes quickly. It runs Android 12 and has full access to Google Play Services and the Play Store. They got official certification from Google since the hardware meets all the requirements. This provides an excellent experience for downloading millions of paid and free apps. You can think of the Eyemoo S1 as a multimedia tablet with an RCLD screen, which eliminates blue light and makes it easy on the eyes for long sessions of using apps.
Eyemoo has issued some firmware updates since we received our review unit, head of their crowdfunding campaign. This is their first device, so they have an internal development team to keep refining the software experience. I was told they would upgrade the OS from Android 12 to Android 13 before it hits mass production and ships out to customers sometime in 2023.
There is little to no bloatware on the S1; most of the preinstalled apps are the same ones you would find on other stock Android tablets and phones, such as the Google Pixel. You have all the Google apps preinstalled, like Google Chrome, Calendar, Gmail, Google Drive, etc. You can long press on any app to uninstall it. I will not drone on about every app installed since there are no apps that Eyemoo wrote themselves.
I dig the software experience on the Eyemoo S1. There is no skinned UI, like many E INK devices from companies like Amazon, Kobo, Onyx Boox or Meebook; this is as stock as they come. Launching apps, such as Kindle and Libby, all run fine. This is a tablet with some serious hardware, so everything performs well. You can think of an RCLD tablet, as a typical tablet, with all of the average performance you would expect; just the RCLD display makes it easier to use, with no eye strain.
One of the significant advantages is the support for an active stylus. You can't just draw on the screen or use a preinstalled note-taking app like most e-notes with E INK screens. Instead, you will have to download apps that support drawing on the screen with your fingers. I am unsure if the final version of the Eyemoo will come with a stylus or have a bundle with a keyboard and case; our review unit arrived in a plain white box with just the device and USB-C cable, which is why we did an unboxing video. However, we did use the stylus signing paperwork with Adobe Acrobat and could draw with Onenote and Evernote, which was fun. So that you know, the support for the stylus is active stylus only, so any WACOM pens won't work on it.
Wrap Up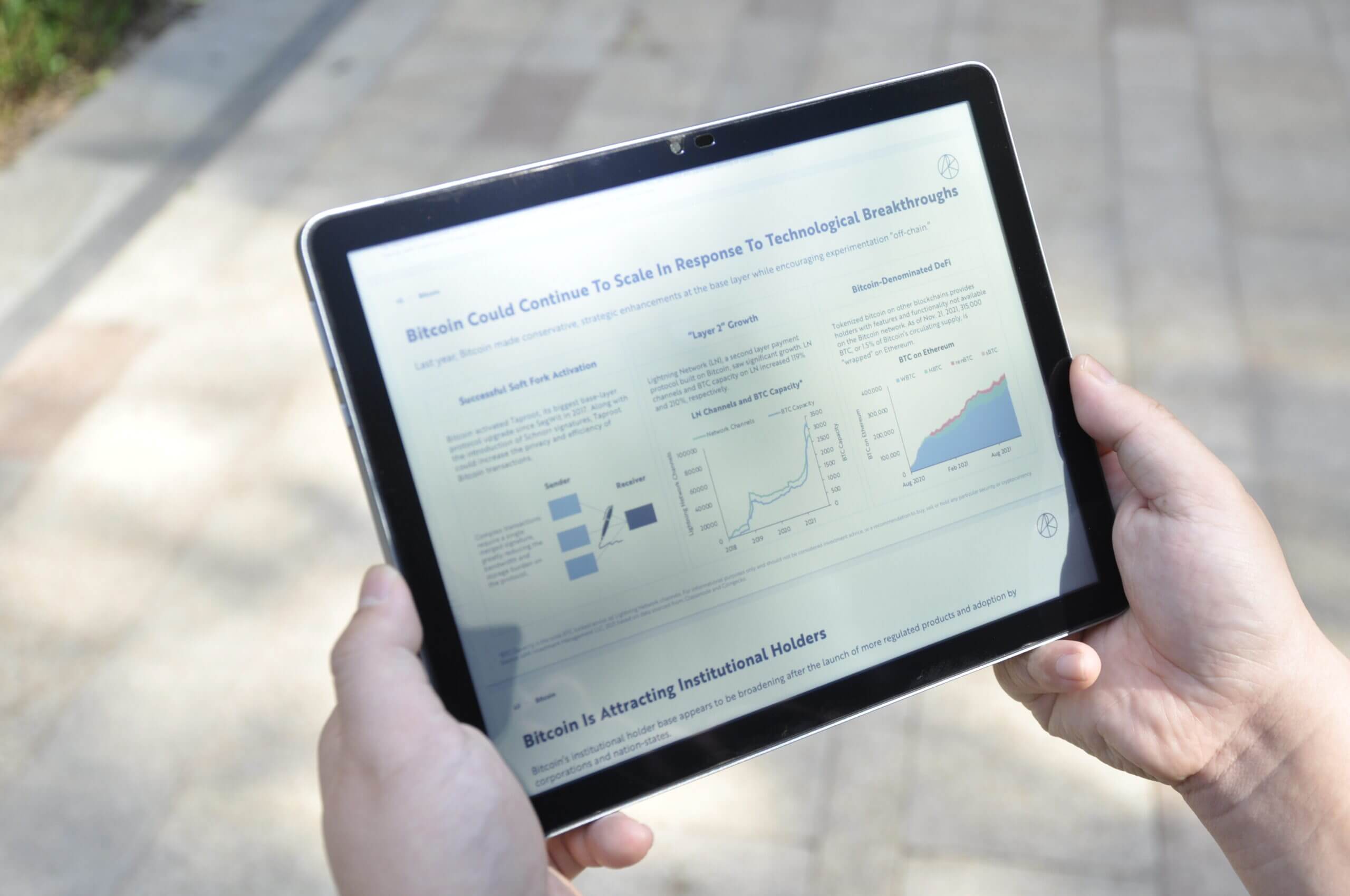 The Eyemoo S1 is a compelling product. No RLCD tablets are on the market these days, making them unique. The only other RCLD tablet I reviewed was the Hisense A5, which only had a monochrome display with no colour, whereas the S1 has a full-colour display. This makes it very useful for people who need a whole tablet experience but want something that can be used for hours with little eye strain. This is because there is no backlit display, which lights shining into your eyes; the screen displays the content using the front-lit show or just environmental light.
It remains to be seen how successful the Eyemoo will be. This is the first product they have ever released, so they need a proven track record in the commercial space. So, how supported, it will be in the future and how big their team is. It is a small operation, primarily using freelance talent. The viewing angles are also abysmal, but par the course for RCLD; if you stare right at the display, everything looks good, but if you move it on an angle, the content begins to disappear from the show. This does not make it worthwhile for collaborative sharing, where a few people are looking at the screen at once.
However, the hardware is polished and ready for prime time. This is not a prototype we have; it looks and feels great. You can see how well it looks and performs by watching our YouTube video below.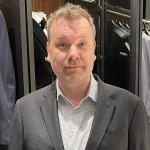 Michael Kozlowski has written about audiobooks and e-readers for the past twelve years. Newspapers and websites such as the CBC, CNET, Engadget, Huffington Post and the New York Times have picked up his articles. He Lives in Vancouver, British Columbia, Canada.