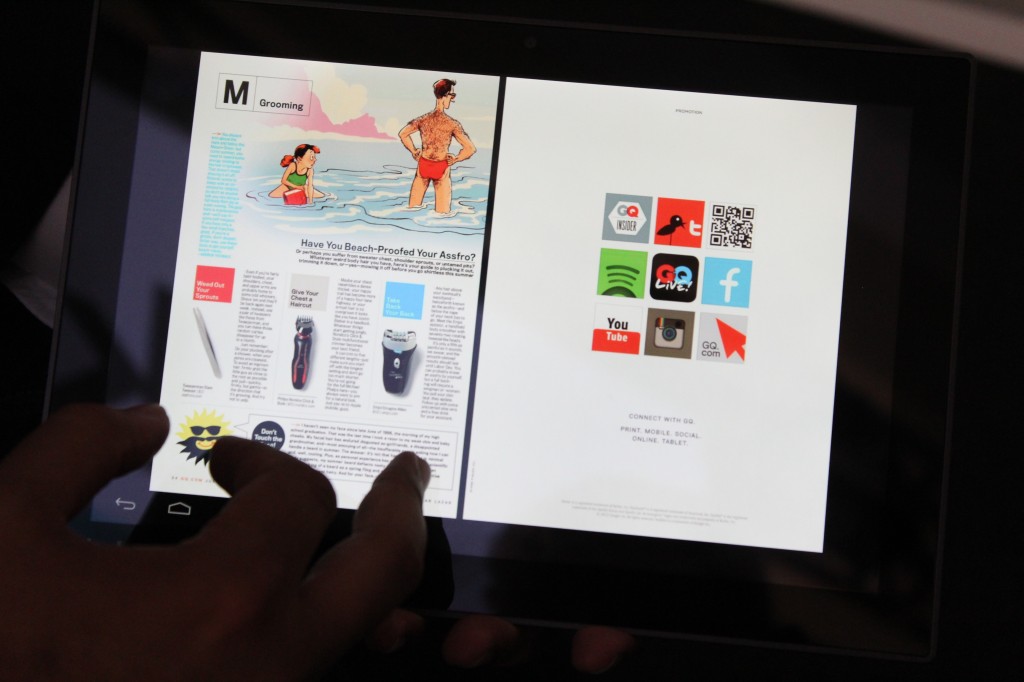 At a highly anticipated product launch today in New York City, Kobo unveiled a brand new 10-inch tablet, the first they have ever issued. The Kobo Arc 10 HD seeks to capitalize on the recent industry trend of a large device to consume media and read digital books. In the past, Kobo has only developed seven-inch tablets, so they are stepping outside their comfort zone in a big way.
Hardware
The Kobo Arc 10 HD features a stunning 10-inch capacitive touchscreen with ten point multitouch. It has one of the best resolutions in the business with 2560×1600 pixels. To give you a sense of how great it is, the Apple iPad 4th generation is only capable of displaying 2048 × 1536 pixels.
This tablet is powered by an Nvidia Tegra 4 quad-core 1.8 GHZ processor, which puts it faster than the other tablets Kobo revealed today. It also packs an impressive 2 GB of RAM and 16 GB of storage space. The entire internal structure is somewhat of a milestone for Kobo, as they have never released a more polished looking device, which seeks to really give them a competitive advantage over most large screen devices on the market. Kobo is actually in the best position to make a 10-inch tablet work because of their relationship with major booksellers all over the world. Canadians will really see these devices shine with the new Indigo Tech areas in forty different stores all over the country.
If you decide to just watch videos, listen to audiobooks, or play a game, this tablet really performs. It has dual speakers at the very top of the rear panel, which even when lying on its back still gives you superb sound. It has Tru Audio settings, so you will be able to easily increase the low, mid, and high ranges to give it an extra boost. You can hook the Arc 10 HD directly up to your television with the included Micro HDMI port. You could even engage in a quick video call via the built in Microsoft and front facing 1.3 MP camera.
There are not many buttons on this tablet, other than a power and volume buttons. The exact dimensions are 253 x 172 x 9.9 mm and it only weighs 627 grams. Typical users should be able to get a solid nine hours of battery life out of it with reasonable use. Like all tablets, if you tend to play HD games for hours at a time, it will drain faster.
There's a very efficient Dual Band Wi Fi 802.11 a/b/g/n with 2×2 MIMO, Bluetooth v4.0, Miracast support for Wi Fi media streaming. On paper, this is the highest resolution tablet on the market with the best hardware as a driving force.
Software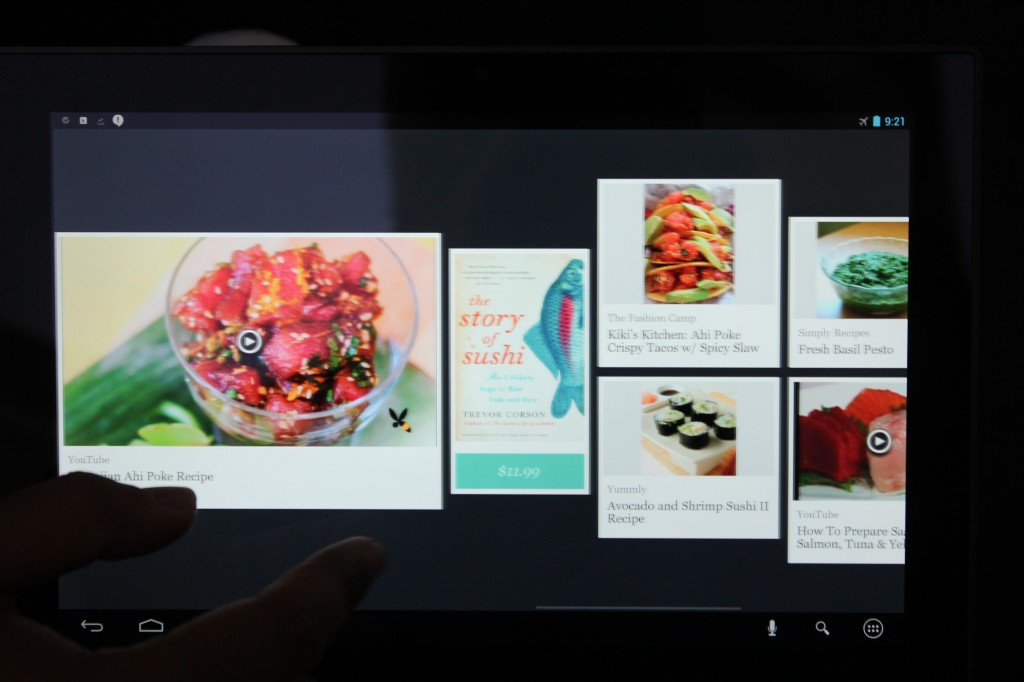 The Kobo Arc 10 HD is running one of the most current versions of Android for a new product hitting the market. Most tend to launch with Android 4.1 and say that they will get an upgrade soon after launch. This rarely, if ever occurs, and if it does, it's normally a painfully slow process. Kobo intends to release it with Android 4.2.2, which should provide a number of new features.
Kobo signed a deal with Google a few years ago that made all of their tablets officially Google certified. This allows customers to access Google Play and select from over 500,000 apps currently available. You will also have a number of the essential apps on it, like Maps, Gmail, and Google+. There are also a number of new apps that will ship on it such as Pocket, Feedly, Cinema Now, MacAfee, Skype, and much more.
If you had a prior version of the Kobo Arc, you might remember Tapestries. This was a folder arrangement that would position the apps you opened recently at the front of your folder. This was not a very intuitive design and something Kobo has learned from when designing the main UI. The main screen allows you to look at the recent books you have accessed and open them on demand. If you scroll to the left you can create custom shelves and hitting the main app menu will load up all of the apps you have on you device.
When I spoke with various industrial designers and software designers at the Kobo event, they really pushed that this was an e-reading tablet. It is certainly capable of playing games, and everything else. One of the big problems with tablets right now, is that they are not indicative of reading books. There is simply too much distractions with Tweets, Instant Messages and Game Updates. Kobo has solved this with "Readers Mode." This allows you to basically turn off all notifications on your tablet in one fell swoop. There patents that have been approved that makes this entirely unique to Kobo.
Reading Experience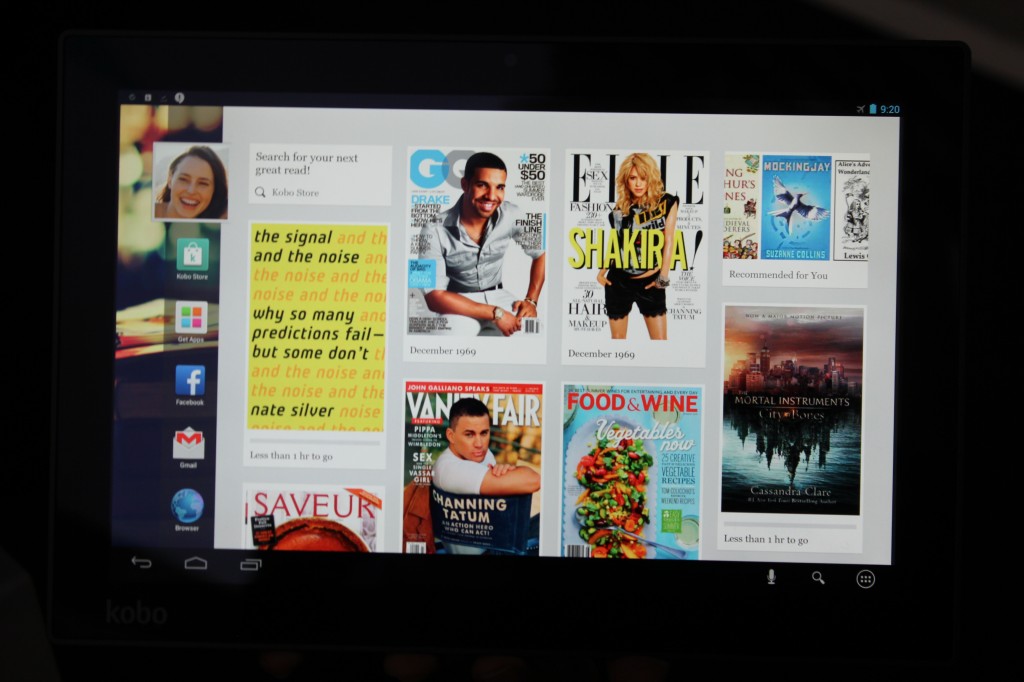 Kobo currently has a massive eBook ecosystem with over 3.5 million titles. One of the new features they unveiled was their new magazine section. They have signed on publishers such as Forbes, Conde Nast, Playboy, Rogers, Hearst, Marie Claire, and tons more. The entire system will launch in October, but seriously, magazines look totally amazing on the 10 HD. I was told by an executive that magazines are using the Aquafadas publisher tools and optimizing their content for the high resolution screens of the 10 HD and 7 HD. Basically, the same files that publishers use for print, are used on the Arc 10 HD.
If you have kids, often finding quality stuff for them to read is difficult. Kobo is launching a new kids system with thousands of titles this Fall. It will feature safe mode, to make sure kids don't find any inappropriate content. There is also an "allowance" feature, where parents can allocate a specific dollar amount, that is tied into their kids account. This teaches them to budget their resources and make intelligent purchases, and expand their minds. Disney, and a myriad of other companies are contributing content. You will find EPUB 3 eBooks, books that are read aloud by a narrator and interactive content.
Kobo has really revised the way they handle collections. In the past, you could simply move eBooks to a specific category. This basically helped organize your massive eBook library into something more manageable. Under the new system, you can still do this, but it has been kicked up a notch. Now you can add videos, podcasts, internet links, Pocket content and more. If you need a specific app to launch the content, it automatically opens.
Finally, a new system has been launched, called Beyond the Book. This new system goes beyond simply dictionary definitions of a word and opens up an entire new world of word discovery. Lets say you are reading a book, and it makes reference to an obscure Roman city. A standard dictionary wouldn't really help, but now will provide you with documentary footage, youtube videos, interviews, specific books on the subject and if people are talking about that phrase on social media.
Wrap Up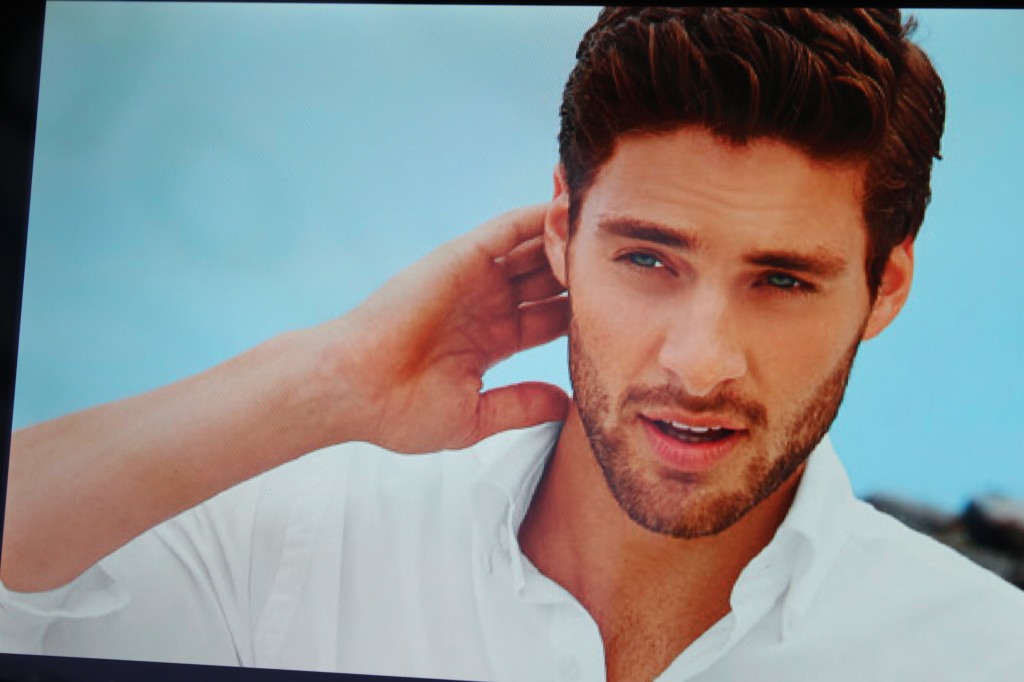 The Kobo 10 HD is the most polished, highest resolution tablet I have ever used. I was the only person allowed at the entire launch event to get hands on with the lead of Kobo Hardware. This trounces the iPad and any current generation Android device. This was designed by readers, for readers.
A 10 inch tablet is the perfect size for reading newspapers, magazines, eBooks and kids books. More content can fit on the screen at any given time and it provides a larger area to view content.
The big draw about the Arc 10 HD, is that it is not a vanilla experience and doesn't make me say "ho hum, another tablet." Readers Mode, the Kids Store, Magazines, Beyond the Book, and other software elements make it a game changer.
In talking with Kobo they emphasized their core focus on a software experience. Launching new things no one else is, getting patents and appealing to readers. The Kobo Arc 10 is a culmination of the companies entire tablet experiences for the last 4 years, and delivers the best Tablet in the world.
MRSP – $399.99 (US & Canada), €379.99 (EU), £299.99 (UK), $499.95 (Australia), $599.00 (New Zealand)
Michael Kozlowski is the Editor in Chief of Good e-Reader. He has been writing about audiobooks and e-readers for the past ten years. His articles have been picked up by major and local news sources and websites such as the CBC, CNET, Engadget, Huffington Post and the New York Times.