In the last four years we have seen the entire publishing industry embrace eBooks. In 2013, Nielsen's Books & Consumers survey shows that among U.S. buyers of adult fiction and nonfiction, 25% of book buyers bought an eBook and 31% of new books purchased in adult fiction and nonfiction were eBooks. e-Readers have traditionally been the best way to read these titles, because of the long battery life they provide and the lack of eyestrain due to e-paper. Sadly, it seems that the general public does not seem as enamoured anymore with these core benefits and new research points to the mass adoption of multifunctional tablets and smartphones.
Forrester's World eReader and eBook Forecast reported in June that just five years after Amazon released the original Kindle, more than 25 million people in the US owned e-readers in 2012. But that figure is set to decline to seven million users by the end of 2017.
The seismic shift from e-readers to smartphones and tablets are seen by some to be a natural evolution of the technology cycle. Like the PDA, the digital camera and the iPod, it was once the hottest gadget around, but have now been given way to large screen tablets and high powered smartphones.
Amazon currently leads the charge in the eBook space and sells the most e-readers globally. Modern research points to them controlling 75% of the US eBook market and 79% in the UK. It did the smart thing in the companies transition from selling print books, to selling eBooks. The Kindle managed to appeal to the voracious reader, who saw the transition of book to e-book as a progression.
The most recent data from IDC shows that for Q3 of 2013 Android made up 81% of devices shipped. You read that right—four out of every five smartphones shipped in Q3 were built on Android. Meanwhile, Apple's iOS scraped by with a sad and distant second place figure of only 12.9 percent. Amazon, Barnes and Noble and Kobo are starting to all see more users employ their apps to buy and read books, than the dedicated readers. All of these companies apps are normally much easier to navigate than their hardware.
Amazon saw the writing on the wall early on and have successfully marketed their line of Kindle Fire tablets to younger users. These are the type that casually read, but normally use the device for music, movies, social media and playing games.  In 2014 the Seattle based company tapped into two new verticals, with the advent of the Fire TV and Fire Phone.  The problem the company faces is how do you transition the older readers to embrace the new technology?
Barnes and Noble and Kobo are two major players in the digital book space and in recent years have been slowly producing more tablets than dedicated e-readers. B&N recently unveiled the brand new Samsung Galaxy 4 Nook, and they continue to market the Nook HD and HD+. The only e-reader in their modern portfolio is the Nook Glowlight, released last year. Kobo primarily markets their e-readers via international markets and has created a huge demand for their legacy e-readers, such as the Kobo WIFI, Kobo Glo and  Kobo Touch. They still sell the Kobo Aura and Aura HD, but their latest offerings are 3 tablets, all released last year.
Forrester may be proclaiming that the age of e-readers is nearly over and more users have been embracing tablets, but other research is not completely counting them out. Pew Research reported that during the 2013 holiday season the rate of tablet ownership rose to 42% of American adults, up 8%  from September. Ownership of e-book reading devices like Kindles or Nooks similarly increased to 32% as of January 2014. Some 50% of adults now own at least one of these devices.
Wrap up
At Good e-Reader we have been chronicling the e-reader industry since 2008 and often talk with e-Ink, Freescale, Amazon, Kobo, Barnes and Noble and a host of European companies, both on and off the record. It is quite evident that the race to the bottom, in terms of price, is still generating strong sales with e-readers. The main problem, is that the core e-reading technology is fairly static and has not really offered a compelling enough reason for people to upgrade their units. Every year, processing power, resolution and app ecosystems get stronger in tablets and phones. It is quite normal to see someone with a three year old e-reader, but seeing someone with an old Nokia flip phone or  Blackberry Bold will incur scorn.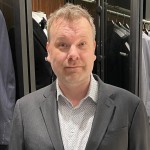 Michael Kozlowski has written about audiobooks and e-readers for the past twelve years. Newspapers and websites such as the CBC, CNET, Engadget, Huffington Post and the New York Times have picked up his articles. He Lives in Vancouver, British Columbia, Canada.