Rakuten Kobo and Walmart signed a deal earlier this year that will see audiobooks, ebooks and e-readers be available at Walmart stores in the United States. Walmart is installing Kobo ereader stations in over 1,000 stores and will be selling audiobook and ebook gift cards in over 3,500 locations.  They also have developed a co-branded app with Kobo and is selling digital content online. Here is everything you need to know about Walmart getting into the ebook reading game and how the logistics are being handled.
1,000 Walmart locations have a Kobo installations in the stores. They have Kobo e-reader demo units setup for people to play around with, but they are tethered to a desk and cannot be easily removed. If you want to purchase a Kobo, there are cards on the shelf with pictures of the various devices. This includes the Kobo Clara HD, Kobo H2O Edition 2 and the Kobo Aura Edition 2. You simply pick up a card and bring it to the electronics department service station and they will give you the e-reader, once you have paid for it.
I recommend the Kobo Clara HD, it is the newest model available and is fairly good, for the price point. It was designed to compete against the Amazon Kindle Paperwhite and the Barnes and Noble Nook Glowlight 3.
3,500Walmart retail locations will be selling audiobooks and ebooks. They have a few shelves setup that have the cover art, book title and author name. You buy a card, just like you would an Amazon or iTunes card and you redeem it online. Kobo has set up a Walmart subdomain on their website, where you register an account on your PC and you can enter the ID number on the back of the card and it will be in your library. Walmart will also selling ebook bundles, with multiple ebooks in a series, but it doesn't look like they will be selling audiobook bundles. You can buy ebooks online on the main Walmart website, audiobooks are also available.
If you are a big audiobook fan, you can also subscribe to the Kobo Audiobook service for $9.99 per month and that gets you one credit, which you can redeem for anything you want. This is going through Kobo right now and not Walmart, which leads me to believe that any subscriber that comes from the Walmart website, Walmart will earn a kill.
During the initial launch, Walmart is running an in-store promotion. When you register a Walmart ebook account you will get a free $10 credit, which can be used to subsidize a purchase outright an audiobook or ebook.
Walmart has just set up a FAQ page where they outline most of the details about the audiobook and ebook system. You cannot do returns or exchanges on any of the ebooks or audiobooks that you purchase with a gift card.
It is important to note that all of the current generation of Kobo e-readers can only read ebooks and cannot be used to listen to audiobooks. None of the existing Kobo e-readers have Bluetooth functionality and lack a 3.5mm headphone jack. Kobo has just listed an unknown e-reader on the FCC today, it is rumored that it will be a second generation Kobo Aura One with audiobook functionality, but we will have to wait and see.
Walmart is really hyping their all in one app for the Apple App Store and Google Play  that they will be launching in the next few days. It is called Walmart eBooks. This is a dedicated app that Kobo has made for the retailer. This is where you can use the login ID that you made on the Kobo subdomain and use it login to the app. Alternatively, the app will also have its own user register system. You will not use your existing Kobo ID, this will be a username and password that is exclusively for Walmart. The Android app will have the functionality to redeem audiobooks and ebooks you have bought from a Walmart Store or directly within the app.  The only thing I am not sure about is if Walmart will be selling digital content on their Apple app for the iPhone and iPad.  Currently, Kobo does not sell digital content within their own app. It is primarily used for purchases made on a PC or e-reader and can only access books that are stored in the cloud. This was because Kobo did not want to pay Apple the extra percentage points of each transaction, but Google basically takes the same amount.
Larger Walmart locations in urban settings will have one person fully trained and an alternate, in-case the primary person is sick or is not working that day. They will be able to answer any questions on Kobo e-readers, audiobooks and ebooks and help with the redemption side of things. Smaller Walmart stores might not have anyone exclusively trained to help new customers choose what e-reader might be right for them or help with the digital side of things.
This is the first time ever that Walmart has ever sold audiobooks and ebooks in all of their retail locations in the United States and they are really bullish about it. This is also a great move by Kobo in order to have a valid brick and mortar sales vehicle to sell more devices. Until now, the only way you could buy a device is through the main Kobo website or from Indigo Books and Music in Canada and have them shipped to the US. Customers now can buy them directly from a Walmart store or the Walmart website and have them shipped out right away. Walmart is offering free two day shipping on all Kobo e-readers.
*pictures courtesy of Rcentros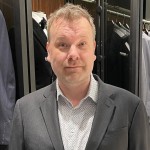 Michael Kozlowski has written about audiobooks and e-readers for the past twelve years. Newspapers and websites such as the CBC, CNET, Engadget, Huffington Post and the New York Times have picked up his articles. He Lives in Vancouver, British Columbia, Canada.