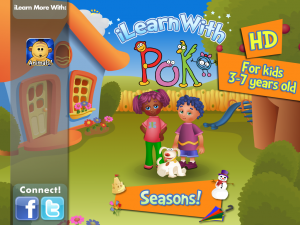 When one of the world's leading textbook publishers and a well-known educational game developer decide to work together, it can only mean that more dynamic learning tools will soon be hitting the market. That's certainly the hope for the news that Houghton Mifflin Harcourt bought Montreal-based learning game creator Tribal Nova, with forthcoming plans to increase online game content for both the K-12 and consumer markets.
"The combination of Tribal Nova's game development expertise with HMH's proven educational content and learning design capabilities will enable HMH to bring a more holistic and personalized gaming experience to market," said Mary Cullinane, Chief Content Officer and EVP, Corporate Affairs at HMH, in a press release. "With the acquisition of Tribal Nova, HMH has exciting growth opportunities in the consumer education market and beyond."
"We are excited to join one of the world's leading education companies and believe that HMH is well-positioned to take Tribal Nova to new heights in high quality educational game development," said Pierre Le Lann and Guillaume Aniorté, Co-CEOs of Tribal Nova. "We share a belief in the importance of curiosity in fostering effective learning in children and look forward to working together to create new and innovative products which build upon the concept of meaningful play."
One thing that textbook publishing companies have always recognized is the consumer demand for additional resources, outside of the informative content contained in a book. With the advent of digital textbooks, especially at the public school level, they enacted a swift transition to including those additional resources in a web-based format so that teachers and students could access resources virtually anywhere.
With the future development of more learning and educational games thanks to the acquisition of Tribal Nova, HMH stands to reach not only those school systems who value trustworthy and engaging learning game content, but also to become and even bigger player in the consumer gaming arena, especially with Tribal Nova's experience in preschool gaming, including the iLearnWith and iReadWith series of content.
Mercy Pilkington is a Senior Editor for Good e-Reader. She is also the CEO and founder of a hybrid publishing and consulting company.