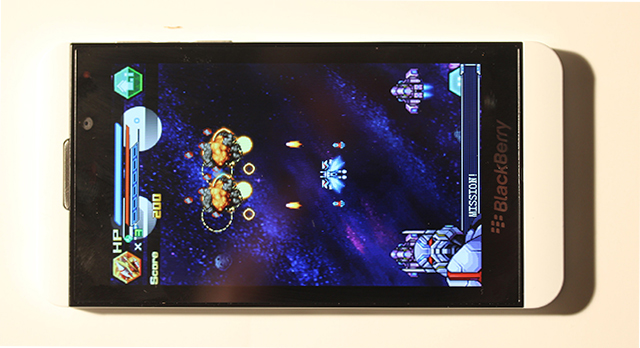 The Blackberry Z10 Smartphone marks the first time a mainstream device has been issued that had a built in Android emulator. The Z10 provides users with the ability of loading in their own Android apps, which greatly enhances the number of quality games that customers can access. For example, the Amazon Kindle e-Reading App is not available in Blackberry World, but is on Good e-Reader. Today we are going to walk you through the entire setup from beginning to end, and teach you how to load in your own Android apps.
The first thing you need to do is have access to a z10! Given that they are only available in Canada and the UK, you have your work cut out for you. You need to hit your settings menu, and then security. The main option you want interact with is Developers Mode. By default this is off, and you want to turn it on. It will then prompt you to enter the same password, twice. You don't want to forget this, so make it easy.
Once developer mode has been turned on, you want to plug it into your PC via the MicroUSB cable. The next thing you want to do is visit our Playbook and BB10 App Market to find popular apps! You want to download them in BAR file format, if you try and load in native Android APK files, you will fail mightily.
Once you found a few apps you want to copy to your Z10, you need to download DDPB installer. The download link is HERE, and also available on the side of our website, under essential apps. You need to download this file (it is in MSI format). This is basically a program you will need to install. Once it's fully loaded in your system, open it up. There will be a SCAN button and a field below it to enter a password. If your Z10 is still connected with developer mode on, it should take a few seconds to find your IP number. Enter your password below the number and then hit connect. If connection is successful you will see some confirmation messages below the password field. It will show the current phone OS version number, pin, and name of your phone.
The next thing is to load in some apps. Click on ADD in the top middle of DDPB and select the apps you downloaded from our APP Market. You can select a single app or a bunch, make sure they are all highlighted, and at the bottom of the screen click Install. The installation process should take a few seconds to a few minutes for each app. It really depends on how large and complex it is. Frequently, you will wait five to ten minutes for a 50MB game. If you downloaded files from our site, they should just install and you should be good to go.
All too often, we receive hundreds of emails a day from people who said they converted their own apps, and they don't work. Converting Android files to the Playbook Bar format is a work of art. We have been doing this non-stop for over a year now, and know the warning signs of an incompatible app. As an example, we will download 150 apps from Google Play that are free, and convert them to a BAR. Only 30 of these or less will actually work. Generally, any app made in Java or Adobe Air will work, most proprietary frameworks from Rovio, Unity, or Gameloft, will never work.
Visit our App Market to Download Converted Android Apps (BAR Files)
Michael Kozlowski is the Editor in Chief of Good e-Reader. He has been writing about audiobooks and e-readers for the past ten years. His articles have been picked up by major and local news sources and websites such as the CBC, CNET, Engadget, Huffington Post and the New York Times.