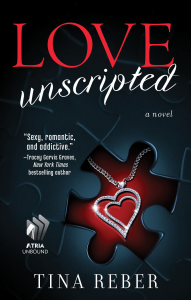 One of the hot new buzzwords mentioned at DBW this year was the concept of the hybrid author, and data was presented that showed that hybrid authors may be arguably some of the most successful and most satisfied authors in the publishing industry. Hybrids, as they're being called, are authors who have experience in both self-publishing and in traditional publishing, through a variety of avenues.
Authors who successfully self-publish and then are picked up by a traditional publisher, either for existing works or future titles, are similar to the circumstances of the now-famous Amanda Hocking. Likewise, there are authors who are traditionally published first and then try out some pieces in an experimental self-publishing model, like HP Mallory, who continues to write for her publisher but maintains a separate line of books with separate characters that she self-publishes. Additionally, there may be authors who begin in either self or traditional publishing, but cross over permanently to the other model.
The first author Good e-Reader interviewed with this new "hybrid author" label is Tina Reber, who was attending a meet-and-greet reception at the New York offices of her new publisher, Simon & Schuster. Reber, who self-published her first book, Love Unscripted, was picked up by the publisher who re-released her first book and is about to release her sequel, Love Unrehearsed. Both books will now become part of a trilogy, of which Reber is currently writing the third book, Love Unguarded.
Reber explained in an interview what helped her make the decision to work with a traditional publisher, as well as her level of satisfaction with the process and any potential future plans for her publishing.
Mercy Pilkington is a Senior Editor for Good e-Reader. She is also the CEO and founder of a hybrid publishing and consulting company.