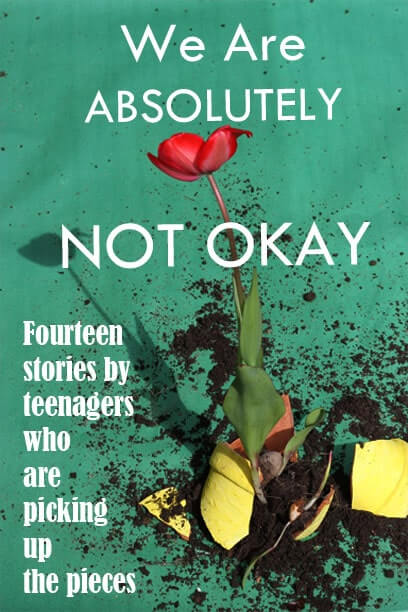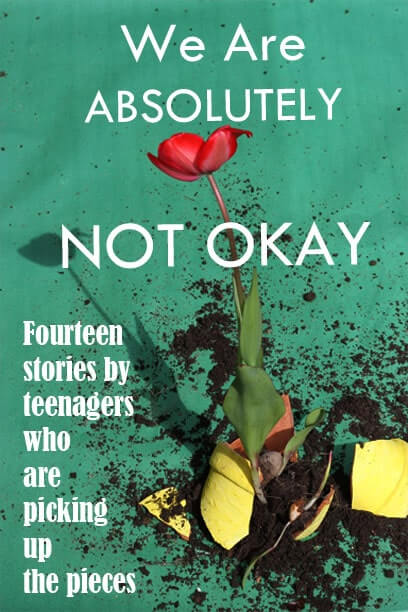 The wealth of digital self-publishing platforms available to authors today has opened doors for writers who may have otherwise buckled under the yoke of trying to get their works published. The number of authors who are opting to self-publish and ebook-only publish is increasing, even while pulling bestselling authors and widely recognized writers into the ranks of those who choose to distribute their own ebooks.
But digital publishing has so much more to offer, as the students of Scriber Lake High School in Edmonds, Washington, found out this year. While the student body attends this alternative high school, the education is nothing short of exceptional, especially when projects like the teen writing program are incorporated.
The end result of a year-long program that was conceived after a teacher, Marjie Bowker, read Ingrid Ricks' memoir, Hippie Boy: A Girl's Story, was a digitally and self-published print book called We Are Absolutely Not Okay: Fourteen Stories by Teenagers Who Are Picking Up the Pieces. The book, available for free on July 10th through Amazon, is a collection of stories by these stalwart teens who used writing as a means of beginning the healing process for a wide variety of issues that many adults don't even register.
"When I read Ingrid's book, Hippie Boy: A Girl's Story, I knew that my students would connect with it," explains Bowker. "Her story is about overcoming obstacles during her teenage years and her message is one of strength and hope – a message I wanted my students to hear. Ingrid's writing style is also very straightforward; I knew they would relate to the simplicity of it."
Ricks herself became involved in the process in a hands-on way, offering her guidance, her advice, and simply a listening ear to the young participants, a welcomed surprise for both the faculty and the students. It was the students who stood to gain the most from the process of working with an established author and seeing their work materialize into an actual book.
"It's benefited me in a couple of ways," says seventeen-year-old student writer Miranda of her story, "Highway from Him." "First, by going through the process of writing about it – it made me realize that I'm a lot stronger than I thought I was. When I read my own writing I realize that if I made it through that, I can make it through anyway. It's also helped me to take back my power. When my stepdad did the things he did to my mom and I, I felt powerless and like everything had been taken from me. But in the end of my story, I wrote about the last time I saw him and stood up for myself. In that moment, and when I wrote those words, I took back my power. It's a process that I never thought would happen."
Fellow students and writers Tebra Draper and Lauren Nein concur with Miranda's thoughts on the publishing experience.
"This (the book) is kind of our way of reaching out to those who have been in a similar situation. It about finding your voice and listening to that voice inside you."
"By sharing our stories, we want other teenagers who are experiencing what we have gone through to know that they are not alone, and that even in their darkest hour, there is a light at the end of the tunnel."
We Are Absolutely Not Okay is available from Amazon and will be free on July 10th. All other proceeds will go to continuing the writing program for teens at Scriber Lake High School.

Mercy Pilkington is a Senior Editor for Good e-Reader. She is also the CEO and founder of a hybrid publishing and consulting company.