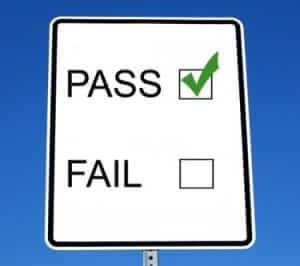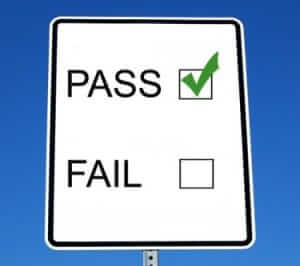 Inkling and Wolters Kluwer announced their collaboration last week on a new series of digital test prep books for law students attempting the bar exam, the most arduous examination that will decide the fate of their careers. Ordinarily, given that test prep material for the bar exam is a very comprehensive content that is written for a very niche-specific audience, materials to help students potentially prepare for the bar exam have been prohibitively expensive, costing as much as $1,000 and higher.
Thanks to this partnership and the functionality of digital reading, Inkling and Wolters Kluwer have been able to make high quality, fully search-enabled test prep content at a fraction of the typical cost for these materials; the typical price for these materials can be as much as 90% less than traditional study materials. Inkling CEO Matt MacInnis answered several questions about the potential for this type of material for GoodeReader.
"Digital editions of content are not necessarily less expensive to make simply because they're digital," said MacInnis, refuting one of the long-held beliefs about digital publishing. "The truth is, the cost of development is higher for good digital content, where video, 3D and interactive components have to be developed. One can imagine that this is more work than simply building text and images."
If the cost of producing the academic book actually lies in the compensation to the author, plus the additional cost of producing a digital version with enhancements—such as the bar exam prep's forty-plus hours of embedded video lecture from noted law professors—how can publishers continue to make a profit on a book that costs a fraction of the print edition?
"Of course, when there are no secondhand books in the market, publishers stand to sell more, and that means they can offer their products for a lower price and still earn the same amount of money. We'll see that happen more and more as digital products become mainstream. And when that's the case, virtually every corner of academic content will be cheaper.
"The undergraduate textbook market will be the largest area to change, but it will also be the slowest. There are thousands of different textbooks, professors who make their own decisions, and a very conservative customer base in 18-year-old students, who tend to take the cheapest and safest route possible. That usually means renting a physical book."
If legal exam prep materials prove to be a successful digital offering, other key areas of academic test prep can come to the market.
"In the short term, we see business and legal content coming into the digital fray alongside medical. That's why Inkling has focused on MBA content, medical content, and this week, we've introduced low-cost bar prep material that we think stands a chance to really turn this segment on its head. We're able to offer a more compelling digital learning tool for law students at one tenth the price of traditional in-person and book-based offerings. It's quite remarkable."

Mercy Pilkington is a Senior Editor for Good e-Reader. She is also the CEO and founder of a hybrid publishing and consulting company.