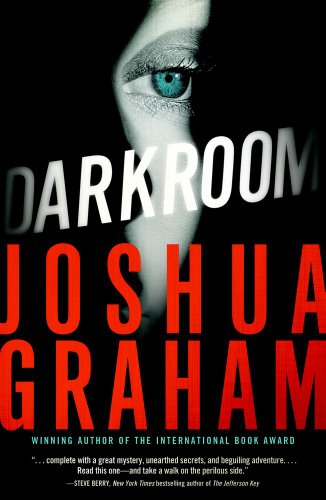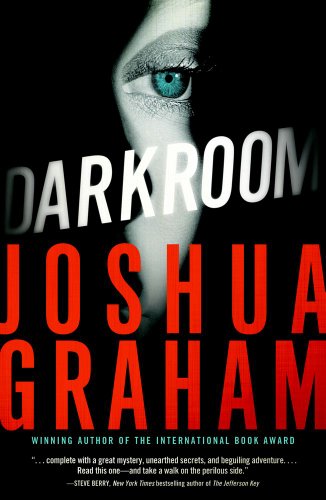 GoodeReader featured author Joshua Graham several months ago, and to highly favorable response from readers. Graham's most recent title, Darkroom, launches today but for a well-respected author, that wouldn't necessarily make headlines. It is Graham's creativity when it comes to utilizing online resources and social media to accomplish the things that authors used to have to work at in face-to-face settings that sets him apart.
"[Social media] is all about building community," explained Graham to GoodeReader. "Thanks to the internet, we can have parties with friends, new and old, from all over the world. I love to engage my fans in healthy banter, levity, and sometimes heartfelt sharing. I believe my fans are as excited about the release of my new book Darkroom as I am. As much as I would love to fly all over the world to celebrate with each one of them in person, it's just not feasible. But this is possibly the next best thing. And I hope that the unveiling of the cinematic book trailer will be exciting. Also, I'm excited for the lucky people who will leave the party with some very nice gifts–like a Kindle Fire or Nook Tablet (winner's choice), autographed books, and ebooks."
Graham will be taking advantage of another online opportunity for this release, an online book launch party on Tuesday, May 1st, at 9pm Eastern/6pm Pacific. With an international fan base, it would appear to be the only way to invite literally anyone who wished to attend and spend time with the author in order to discuss his writing. Authors who are looking for ever-increasing fan bases have more choices than ever before in presenting their work to potential readers, as is the case with a live streaming event such as this. As for authors who wish to take advantage of the tools at their disposal, Graham had some positive things to say about the lack of limitations that an online presence affords.
"Definitely, have a blog. In addition, engage your fans on Facebook with a fan page, but don't just spam them with ads. Chat with them in the comments, answer questions, ask questions, and once in a while share with them about your books and some exciting news. There are many great sites from which you can do sponsorships to promote your books. Some that come to the top of my mind are EreaderNewsToday.com and Ebookswag.com. There are many others as well. Reach out to them, and see if you can promote with them.
"But truly, the biggest thing you can do for promotion is write a book that people will talk about and recommend to their friends. Encourage discussion among your fans (with you included sometimes) and don't be afraid to ask if they will do you a favor and write a review for you, if they enjoyed your book."
Darkroom is available Tuesday for Kindle and Nook.

Mercy Pilkington is a Senior Editor for Good e-Reader. She is also the CEO and founder of a hybrid publishing and consulting company.