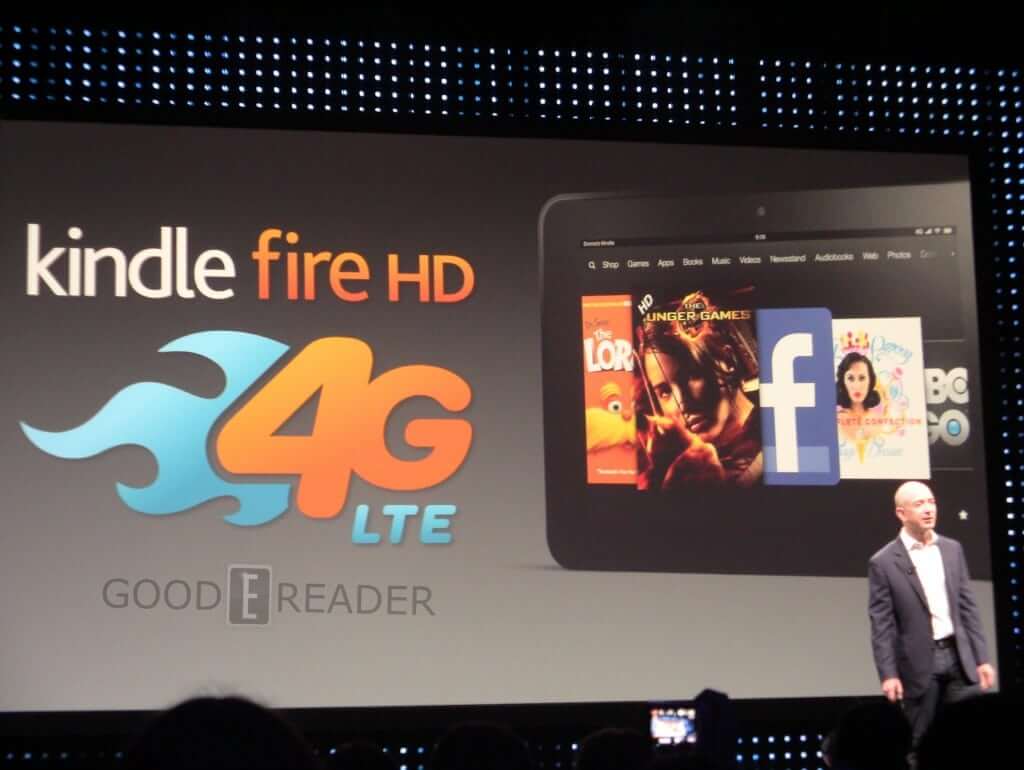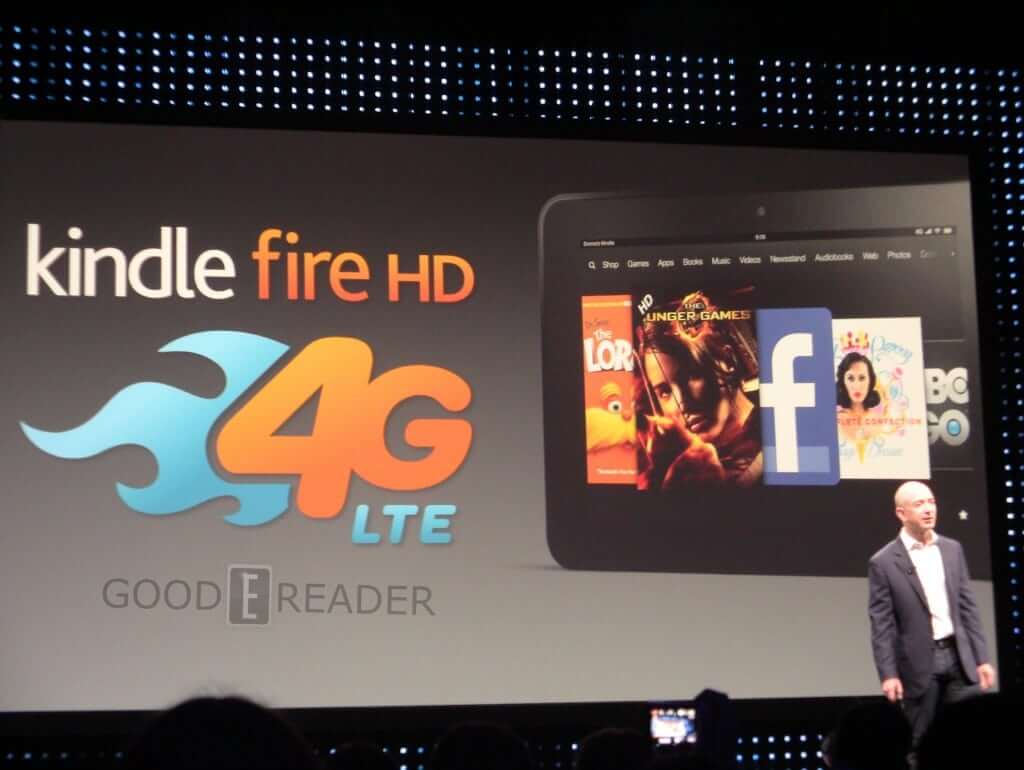 The Amazon event in Santa Monica CA was great. First came the Kindle Fire HD 7″, then came the Kindle Fire HD 8.9″, and now, Kindle Fire HD 8.9″ with blazing 4G LTE speeds. Normally this would mean overpriced data rates and a super high price tag, but not with Amazon.
Amazon is pretty much the only company (besides Barnes & Noble for a brief period of time) that provides 3G data for free. So we can assume the data plans will be affordable, but what about the hardware? Well, at this point during the event, with all these price drops, I can't imagine Amazon charging an arm and a leg for this. Below is the data plan on the Kindle Fire HD 8.9″ 4G LTE.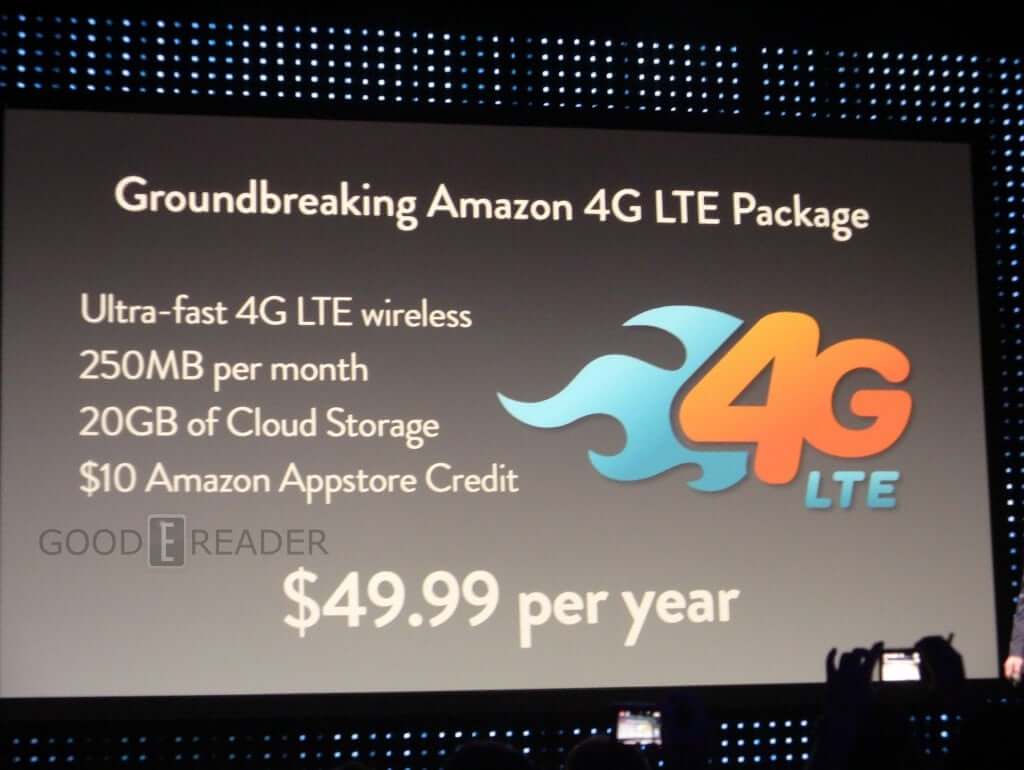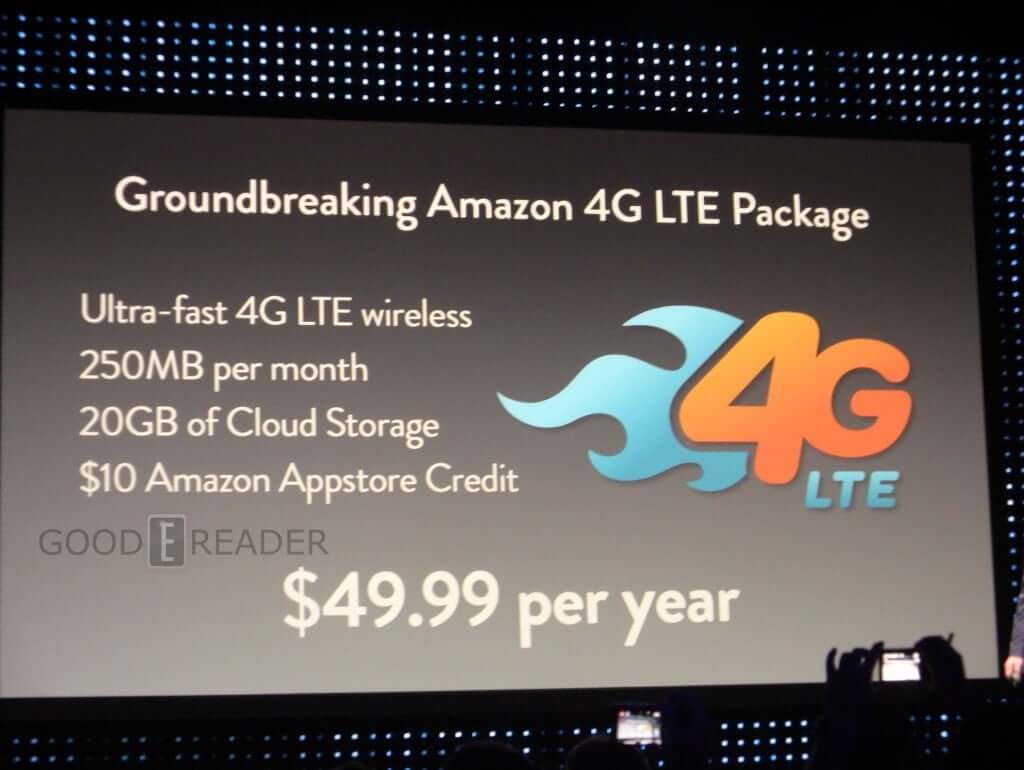 That is a good price for data. With most other companies charging you 10-30 a month, depending on what features you wish to include in your plan, this is only $4.17 a month. As for the hardware, below is a picture showing the cost of the device and how it stacks up compared to an iPad 3.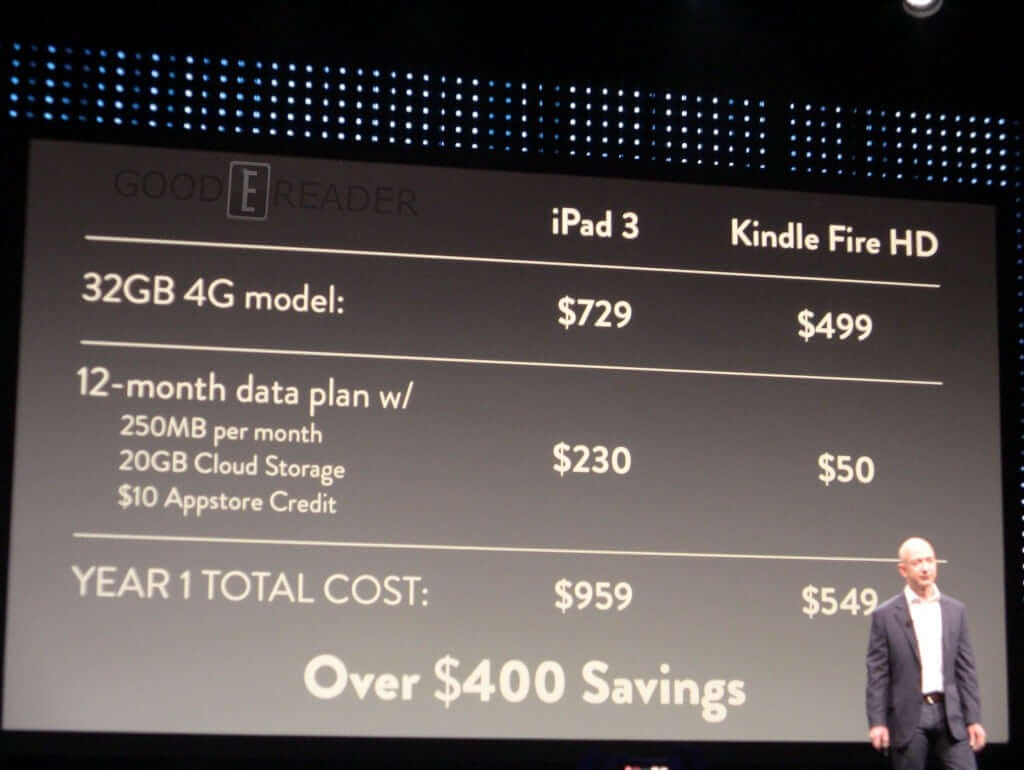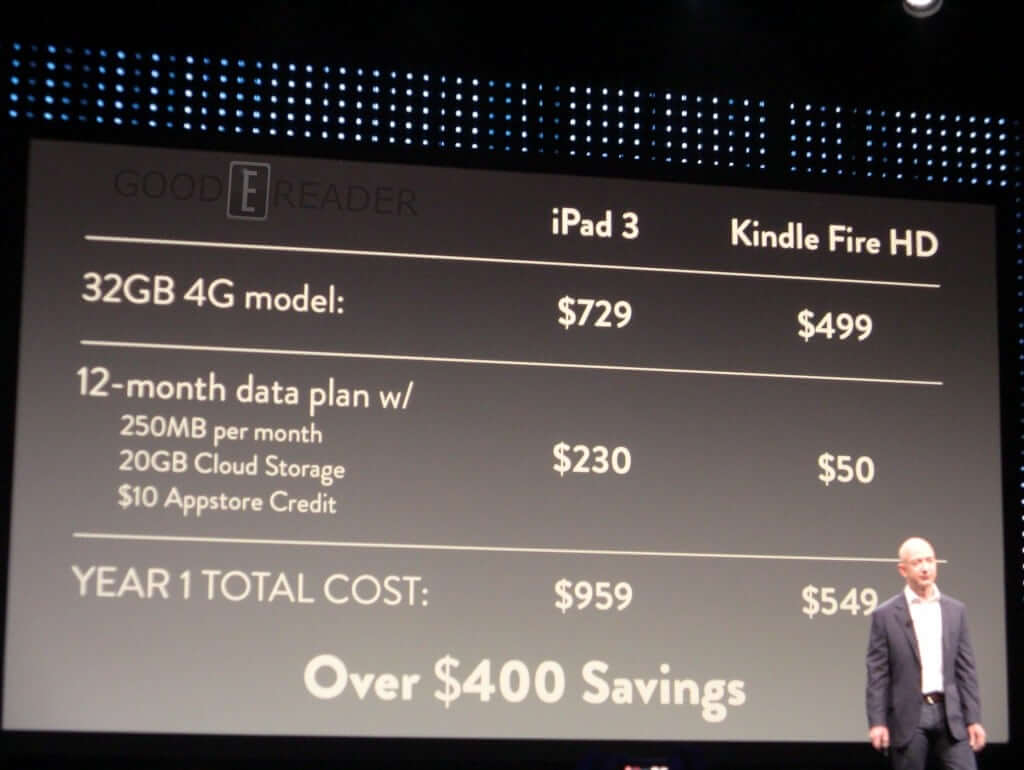 Yes, it's price is only $499, which is a steal, and the data plan cannot in incomparable. You may ask "but the iPad 3 is better?" though we detect hesitation in your question. The Kindle Fire HD 8.9″ is the first tablet in the world to incorporate Dolby Digital built in, and the Kindle has 2x the Wi-Fi capabilities with 2 antennas. The price is also far lower, and it's an Android OS, which is more customizable. However, this post is not to show you how much better the Kindle Fire HD is than the iPad 3, but more to just show how spectacular it is on its own.
So there you have it. With Amazon lowering the price on its past e-readers and tablets, increasing page turn speeds, doubling the RAM, and releasing unbelievable new products with hardware that overall trumps the competition, Amazon is really going to upend the market of e-readers and tablets.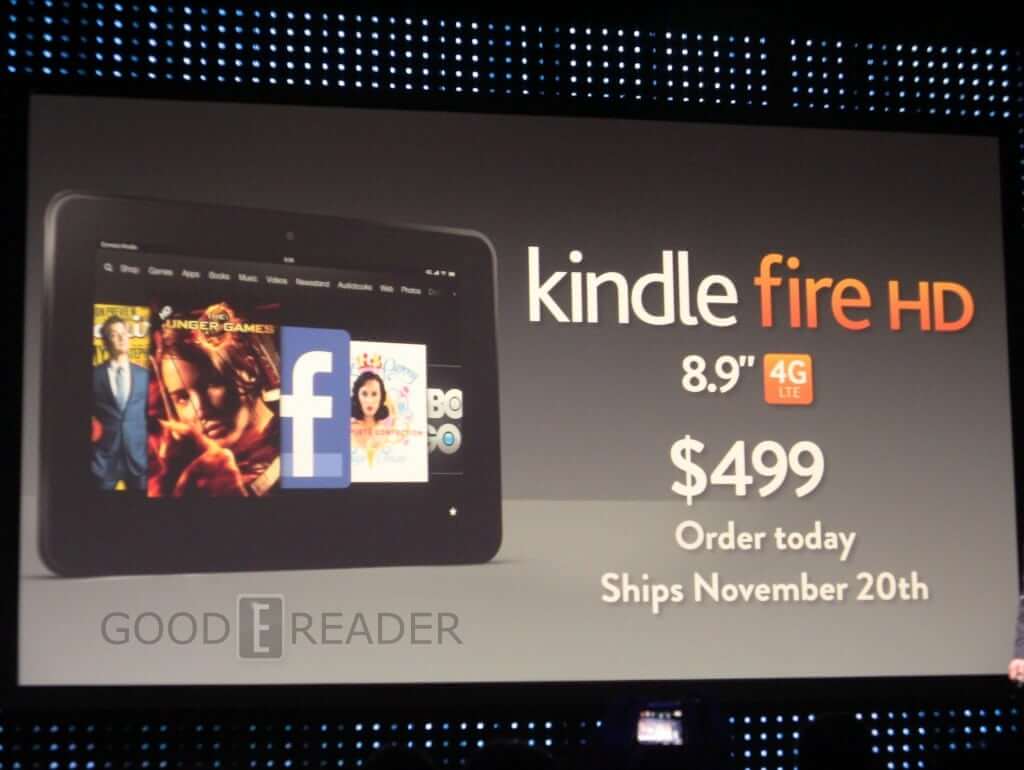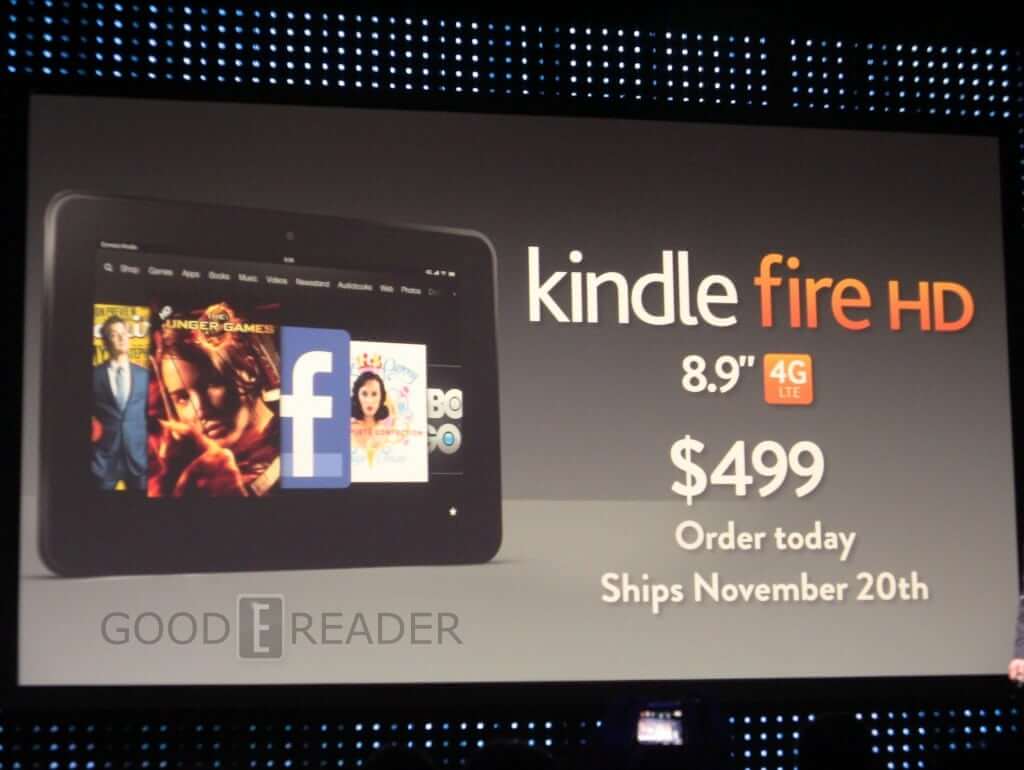 Peter Carotenuto is a graduate of the Vancouver Film school and is extensively involved in the local Film Industry. He is an accomplished actor and has been in many of the Vancouver based movies and made for television shows. Peter is the head of the Good e-Reader media division and is responsible for all of our video editing and production. You can e-mail him at peter@shopereaders.com