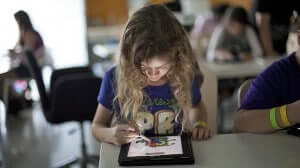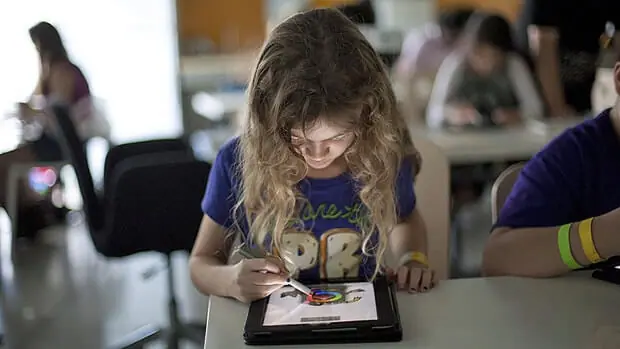 Good e-Reader first profiled digital textbook and software company Kno when it came to light that the business model for the publisher differed substantially from many academic publishers. Rather than produce digital editions of K through 12thgrade textbooks for schools to adopt, Kno makes it possible for parents to purchase digital editions of their children's textbooks for home or school use. Instead of waiting for the local school system to find the funding to purchase devices and make the switch, parents who already own computers, tablets, or smartphones can purchase individual titles at no more than $9.99 each, making homework less of a hassle.
Now, Kno has teamed up with academic crowd-funding site DonorsChoose to help its customers support the projects of teachers and classrooms in their own towns. When customers purchase a Kno textbook, they will have the option to add $1 to a local project listed through DonorsChoose. Kno will additionally donate $50,000 to the site to fund teachers' projects.
"We are excited that Kno has chosen DonorsChoose.org as the first partner for the new 'Kno for Good' movement," said Charles Best, CEO and Founder of DonorsChoose.org in a press release. "By partnering with Kno, we can connect thousands of students and parents with public school classrooms across America. Together, we can improve the education experience at the local level."
Parents who find their children's assigned texts in Kno's catalog of over 200,000 titles from 65 different publishers—and parents who don't find their children's texts in the current catalog can request a digital edition be developed by Kno—can rest assured that the projects they support aren't for a faceless cause elsewhere in the country, but may very likely be projects in their own children's schools or classrooms.
"Whether purchasing colored pencils for art projects, or microscopes for science, every year teachers spend hundreds of dollars of their own money on classroom supplies. Our goal is to try to minimize this financial burden so they can focus on doing what teachers do best—inspiring students to become lifelong learners," said Osman Rashid, CEO and Co-Founder of Kno, Inc. "Kno has partnered with DonorsChoose.org to support one of the most worthy causes in America—improving classrooms for our kids."
Mercy Pilkington is a Senior Editor for Good e-Reader. She is also the CEO and founder of a hybrid publishing and consulting company.