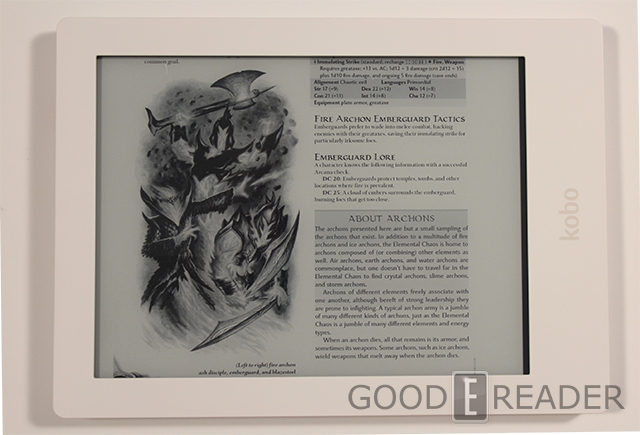 Kobo has officially discontinued the Aura HD e-reader which was the first 6.8 inch device the company had ever launched. When this e-reader originally came out it caught Kobo off guard how much consumers loved it. CEO Michael Tamblyn told Good e-Reader that this model accounted for 25% of all hardware sales in 2013.
This model has experienced poor retail visibility in the last four months and and it is no longer available anywhere. Kobo has removed the sales button on their main website and all of their global worldwide partners are basically all out of stock. You cannot order them online anymore and you might get lucky in a random bookstore in Europe, but for all sense and purposes this e-reader is gone.
The only large screen e-reader that Kobo is actively marketing is the waterproof H2O model that came out in 2014.