The Kobo Aura One is the culmination of everything Kobo has done in the e-reader arena since 2010. They expanded upon all of their critical commercial success and released an e-reader that is unlike anything else.
Hardware
The Aura One features the largest E-Ink screen that Kobo has ever produced. It is 7.8 inches and the resolution is 1872 by 1404, which works out to a crisp 300 pixels per inch. The screen is completely flush with the bezel, which gives you a wider area to turn pages in e-books or pinch and zoom PDF files.
The front-lit display is the best one that Kobo has ever produced. There are a bunch of small LED lights that project light upwards, proving even distribution. There is no cloudy areas when you turn the lighting system down to 50% and the only product that does it slightly better is the Amazon Kindle Oasis. Unlike every other e-reader on the market, Kobo is using RGB lights, instead of white bulbs.
The Aura One is the first Kobo product that has a dedicated nighttime reading mode. This is supposed to make e-reading before bed less detrimental to your sleep patterns. Researchers have found that blue light suppresses the production of the sleep hormone melatonin more than any other light, so staring at an artificially lit screen at night can make falling asleep more difficult.
The screen color can be configured to automatically adjust, depending on the time of day. This will gradually change the color, so that by the time you're reading at night, your e-book is lit by a warm orange glow.
The automatic brightness and nighttime reading mode can be manually customized by slider bars, or turned off altogether. If you want the Aura One to do the work for you, there is a new function called "automatic mode." It takes advantage of the light sensor to automatically change the brightness level of the screen or you can establish an exact time when the front-light starts to change from pure white to various degrees of red and orange.
Automatic mode does have some small bugs. When you turn it on for either the front-lit display or the nighttime reading mode, there is a noticeable delay that ranges between 5 to 10 seconds from when you turn it on, to when it starts working. Hopefully this will be addressed in a future firmware update.
The last thing I want to mention about the Aura One lighting system is that this device holds a world record of the most LED lights. Few are touting this fact, but the Aura One has 17 LEDs lighting up its 7.8″ screen – 9 white LEDs and 8 more RGB LED, for the night reading mode.
The Aura One is rated IPX8 for waterproofing, so it can be immersed in up to two 6.5 feet of water for up to one hour. That makes it a good companion for the beach or pool.
Underneath the hood is a Freescale 1GHz processor and 512 MB of RAM, the same as you get with most new Kindles. There is 8 GB of internal storage and there is no publicly available SD card. Instead, the SD card is grafted to the circuit board and powers the Linux operating system.. There is no easy way to remove the back platting, because of the waterproof design.
What I like about the Aura One is the small design change from the companies prior models. The back is made of textured rubber with an embedded Kobo logo on the right. The texture makes it easier to grip, but has a tendency to attract fingerprints. Instead of the power button being on the top of the device, there is a small rectangular one on the back. The positioning is the same as the Amazon Fire line of tablets. The only port, is an exposed Micro USB connector, which can be used to charge your device or to transfer e-books, fonts or PDF files.
Software
The Kobo Aura One features a home screen that is heavily dynamic in nature. If you create a new bookshelf, buy an eBook or start reading a newspaper, an entry will be automatically created on the home screen. This enables users to be able to quickly jump into reading digital content, without the need of diving into sub-menus or your library. Underneath the book title you can get a sense of your reading progression via a numerical value, represented as percentages.
In May of 2016 Overdrive CEO Steve Potash divulged that his company was developing a customized E-Ink app for Kobo. This will allow people who like to borrow e-books from the library to be able to do it right on their e-Reader.
The Aura One is the only Kobo branded device that has Overdrive functionality. You have to visit the settings menu and enter your library card and four digit pin number. Once this is done, you can browse the Kobo digital bookstore and most titles will have an Overdrive button.  When you find something you want to borrow, you can simply check it out and start reading it the same way as you would any title on your device. Within seven days the book is removed and sent book to the library pool.
I think having Overdrive built right into the Aura One is going to be a huge selling point for people who like to borrow books, instead of always buying them.
The Kobo operating system really hasn't changed that much over the past few years. There is an internet browser so you can visit your favorite mobile website and there is Pocket integration.
One of my biggest gripes about the Kobo e-ink experience was their bookstore. It was often very hard to find content you wanted to read and the discovery experience was often poor, compared to Amazon. I am  pleased to report that things have changed. When you click on a book title, there are a few tabs that let you read the book description, read the reviews or checkout related content. Switching between tabs is very robust. The Kindle on the other-hand has everything on a singular page and promotes swiping downwards to see book reviews, publisher information and books that are similar in nature.
 e-Reading Experience
Kobo does an amazing job in making their e-readers appealing to both casual and hardcore users. They have plenty of advanced options that the competition simply cannot match, such as the ability to load in your own fonts. This is useful if you want to load in stuff like Bookerly or Ember, two fonts Amazon developed with e-readers in mind.
Most e-readers and e-reading apps have a few different preset options to change the linespacing, margins, or font size. Kobo does things differently, they also have a bunch of sliders that allow unparalleled flexibility in determining how much weight you want your fonts to have and configure the margins and line spaces.
The Aura One was designed to excel at reading the two most popular electronic book formats, PDF and EPUB. They also have support for manga, graphic novels and comic books with CBR and CBZ, so users will be able to download them from the internet and easily load them on their reader. When it comes right down to it, it reads: EPUB, EPUB3, PDF, MOBI, JPEG, GIF, PNG, BMP, TIFF, TXT, HTML, RFT, CBZ, and CBR.
When you are reading a book, you have a number of options you can employ. Aside from font and customization options you can long-press on a word and get an instant definition of it. If you speak another language, you can look the word up in Japanese, Italian, German, Dutch, and many more. When long-pressing a word, you get an anchor that will allow you to select a single word, sentence, or entire paragraph. You can then highlight it or add a note. When you add a note, a virtual keyboard appears that allows you to manually add one.
One of the drawbacks of the Aura One is the PDF experience. Anything that relies on pinching and zooming is lackluster. It takes at least five to seven seconds for the page to fully render. I would recommend this reader to anyone that is reading content that does not require zooming. So it is ideal for comics, e-books, manga and web-comics. Anything technical or overly reliant on CSS elements might turn off some users.
Wrap Up
The Kobo Aura One is the best e-Reader currently on the market. It is waterproof, dustproof, has the best front-light in the business and is the only e-reader with a RGB lights to change the color of the screen. The design is really good and the build quality is high.
This Reader will be available in the retail setting in the first week of September and the first markets that it will be available are Canada, France, the Netherlands and the United States. If you live outside of these countries, you will have to wait until the end of the year.
The one drawback is the price. It will be retailing in Canada for $260, but I think its worth it. You are getting an e-reader that will last you many years.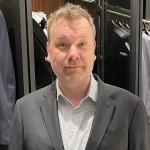 Michael Kozlowski has written about audiobooks and e-readers for the past twelve years. Newspapers and websites such as the CBC, CNET, Engadget, Huffington Post and the New York Times have picked up his articles. He Lives in Vancouver, British Columbia, Canada.