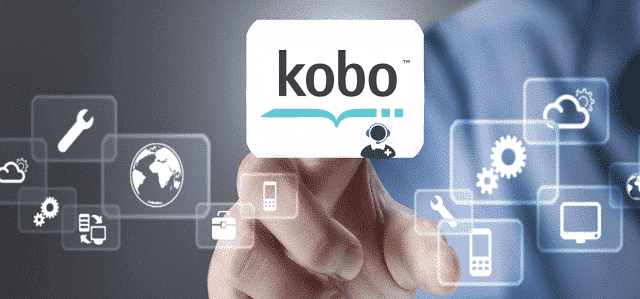 Kobo has the worst customer support out of any any company actively developing e-reader hardware and selling digital books. Their call centre is based in India and they have no device experience and simply read from scripts. Many of the tier one support representatives have never handled a Kobo product. There are thousands of damning reviews about calling in for a simple task and are getting hanged up on or never contracted again.
The Kobo customer service experience used to be worse. In 2011 the company responded to thousands of angry patrons and said they revised their system, but negated to actually mention what they changed. At the time Mark Stevens, the Kobo VP of Customer Care issued the following statement. "In order to keep pace with our rapid growth and to provide a more global support model across many products, countries and languages, we recently made a number of changes to our customer support infrastructure. We expect that these changes, when complete will allow us to serve more readers, with a higher quality of service around the world."
In 2014 Kobo has developed a platform called Virtual Que. This allows people to fill out an online form, such as what device they have, where they purchased it from, nature of the problem and their Kobo account. They can talk to a live agent or instead of waiting on hold, or get a call back. The problem with this platform is that most of the representatives are the same ones from the call center and do not have any practical e-reader or e-book experience.
Over the course of 2017 thousands upon thousands of Kobo customers have taken to Twitter, Facebook and blogs to talk about their issues with Kobo customer service. Here is a modest selection of their issues and how they were resolved.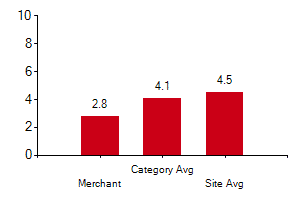 "I purchased a book on Sunday, found out that the price on Amazon was astronomically cheaper and submitted a price match request. On Monday they told me that they had no record of my purchase. I went on live chat with the only helpful representative during the whole four-day ordeal (and it's still not over). After disconnecting with him, I got an email explaining the confusion and saying that they had found the record after all and were sending a ticket to get the refund processed. The next day I got an email from the escalation people asking for the same information that I had submitted on the original price match request. I provided it right away. Nothing since, not a single reply to my repeated queries."
"The customer service isn't helpful in fact the one I talked to doesn't or even handled a Kobo in her life they read notes and favorite thing is how to do a hard reset on your Kobo arc 10 when you have to hold the volume button up and hold the slider to the right and than rapidly push back and forth the slider stupid would be easy to have a pin hole in side to do it correct. Logging in after reset won't it is linked so their third party companies getting your information Google states they no longer support Kobo due to untrusted site. so don't bother with trying to long in with setup Google is used only for playstore. Techs to email 24_48 hours business days why call instead to assure problem is fixed. Anyway got it running on my own after doing a couple unusual things to be able to use Kobo .almost became a paper weight never buy another one to focused in selling their books."
"I found that customer service just kept repeating the same mantra…. over and over , and did not try to resolve the issue, just kept saying sorry. I also found that the VIP Membership that I was AUTOMATICALLY signed up for that I DID NOT WANT , is NON-Refundable!! So as a customer , you do not even get an opportunity to change your mind, even if it is within minutes of realizing that the membership was AUTOMATICALLY added to your shopping cart! VERY DISAPPOINTED! The membership is USELESS!"
"I have been admiring the Kobo Aura One for the last couple of months and was thinking about getting one. I have a couple of hundred Kindle books at this point, though, so wasn't sure about making the change. I thought I'd try out the Kobo app to see how it compared, and once I downloaded the app, I started getting promotional deals each day. I decided to purchase 2 books and thought that each was covered by a different promotional deal. After my purchase was processed, however, it was clear that the deal that promised $5 would be automatically deducted from my first purchase had not actually been automatically deducted.
I have now spent close to 2 weeks trying to sort out this matter because each time I make contact with them it's a 24 to 48 hour wait to see how they decide to respond. I can't believe that an online company has customer service agents who seem to have absolutely no power whatsoever to try to make things right for the customer. Every step of the way it's about things being bumped to a different department instead of someone just fixing the problem. There does not seem to be any running account of the communications I've had with them and nobody seems to be able to just make things right. I can't believe how lucky I feel that I decided to try them out instead of just jumping in over a device that I was swooning over. The latest Kindle might not be nearly as sexy as the Kobo, but I'll take a slightly inferior device over this abysmal service any day."
"After 2.5 hours on the phone with customer service, I had absolutely no resolution to my problem. I need to sync my kobo ereader email address with my kobo account. The agent was not able to help me resolve this problem. I also am not able to export my ebook to my hard drive. An error message continually appears. The agent was not able to remove the book from my account and reimburse me. After 2.5 hours she stated that perhaps tomorrow would be different. I'm not sure what that was supposed to mean, but now is 'tomorrow' and my problems persist."
Do you have a Kobo customer service horror story? Drop a comment below and let me know.

Michael Kozlowski is the Editor in Chief of Good e-Reader. He has been writing about audiobooks and e-readers for the past ten years. His articles have been picked up by major and local news sources and websites such as the CBC, CNET, Engadget, Huffington Post and the New York Times.