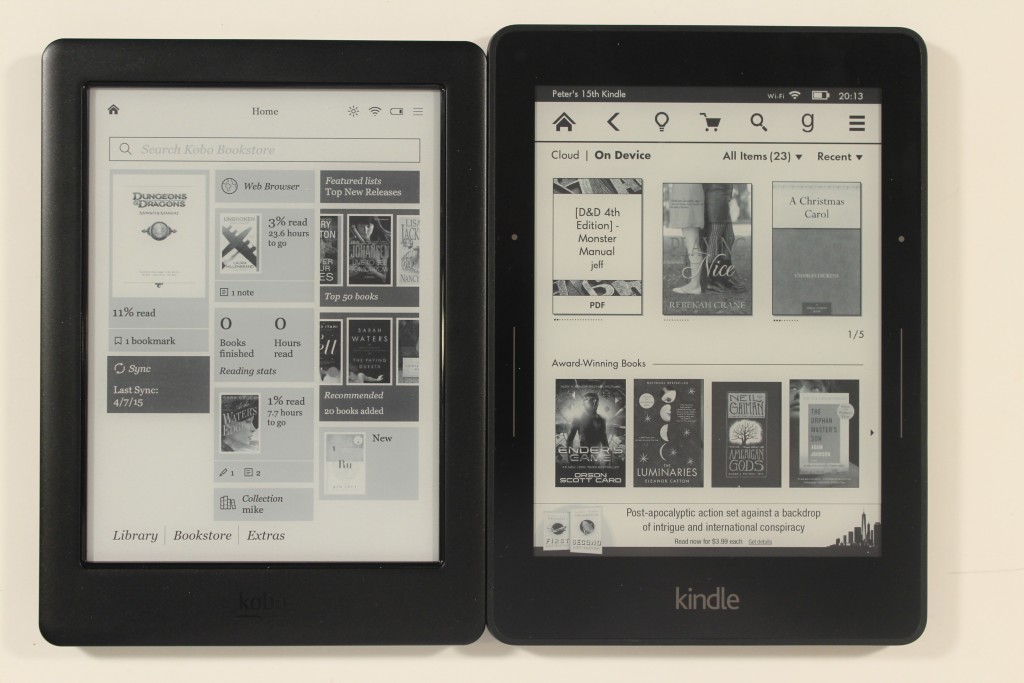 Amazon released their Kindle Voyage e-reader late in 2014 and was critically acclaimed. Many journalists said it was the best Kindle ever made, primarily due to the 1430 x 1080 resolution and 300 PPI. Six months later Kobo announced their second generation Glo, the Glo HD.
Today we compare two of the best e-readers on the market to give you a sense on the overall performance. Sure on paper they basically have the same specs, but hardware isn't everything. We look at the e-reading experience and also how both units handle PDF files.
After watching this video you will gain an understanding the primary differences between the Amazon and Kobo ecosystem. The two companies approach the UI and software experiences in vastly different ways.