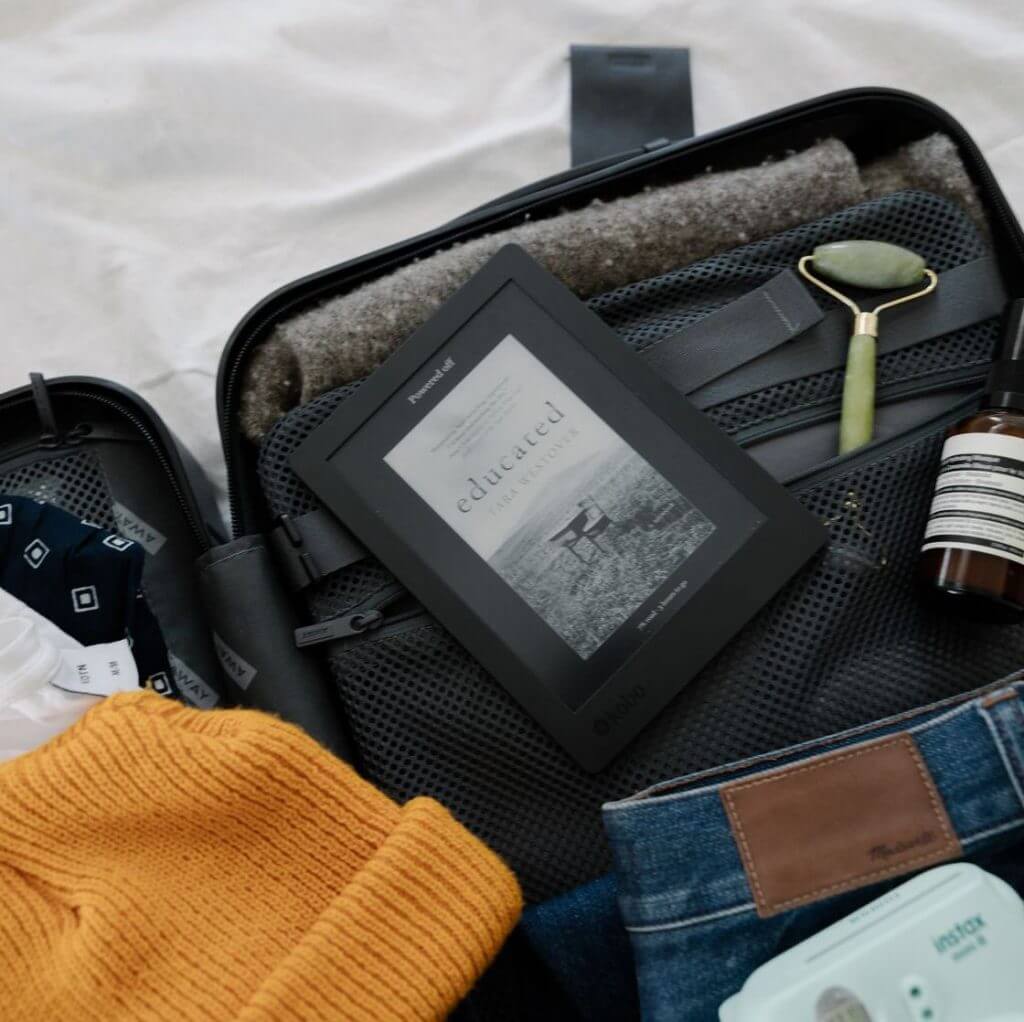 Kobo Insiders is an invite only program where people who buy a ton of ebooks and have a history of purchasing multiple e-readers congregate. There are discussion areas that talk about various aspects of the Kobo business, such as e-readers, ebooks, Super Points and what ebooks they are reading. Kobo has just issued their findings from various polls they conducted last year and the results are most impressive. There were four key findings and these results often lead to Kobo implementing them sometime in 2019.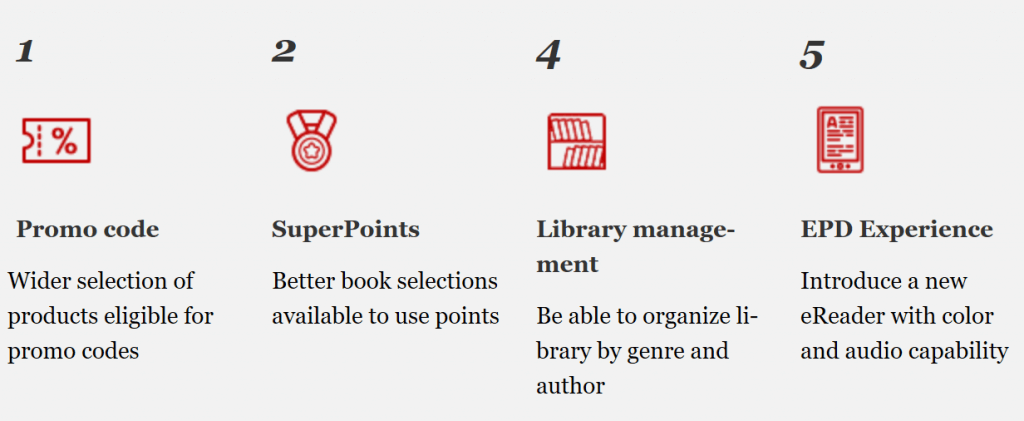 1) Promo Codes – Wider selection of products eligible for promo codes.
2) SuperPoints – Better book selections available to use points.
3) Library management – Be able to organize library by genre and author.
4) EPD Experience – Introduce a new eReader with color and audio capability.
It would make sense for Kobo to implement the first three points. Library management is just something the software and engineering team can code. Kobo has many legacy devices that thousands of readers still use, so they would have to make everything compatible with older devices.
SuperPoints and Promo codes would have to be accepted by major publishers. Currently they can be redeamed mostly from indie authors who self-publish via Kobo Writing Life, but the average user wants titles they have actually heard of before, and this would have to be approved by the big 5 publishers.
A color e-reader is the holy grail. There is currently no color tech currently being marketed to established brands. E Ink Triton 1 and 2 was developed and discontinued in 2013 and only a few products ever used it. Advanced Color E-Paper would be the ideal solution, but the President of E Ink Johnson Lee has repeatedly told me that this solution was made for digital signage in mind and they would have to write a waveform controller to make it compatible with an e-reader and this will likely not happen until 2022 or 2023.
There are various other companies involved in the e-reader space, but none of them have actually shipped a product yet. The mythical unicorn known as Clearink could develop something for Kobo, but their technology is unproved and not ready for primetime, although it was far enough along that they secured a production relationship with Tianma, the leader in electronic display manufacturing has signed a Memorandum of Understanding to establish a partnership framework for developing CLEARink's patented ePaper 2.0 displays. Lenovo also invested millions of dollars into Clearink and has a seat on their executive board.
It would be great for Kobo to develop an e-reader with audio functionality. The upstream supply chain has already confirmed to Good e-Reader that Kobo is working on an upcoming e-reader with audiobook support, but a color e-reader? This might not occur for a longtime.

Michael Kozlowski is the Editor in Chief of Good e-Reader. He has been writing about audiobooks and e-readers for the past ten years. His articles have been picked up by major and local news sources and websites such as the CBC, CNET, Engadget, Huffington Post and the New York Times.