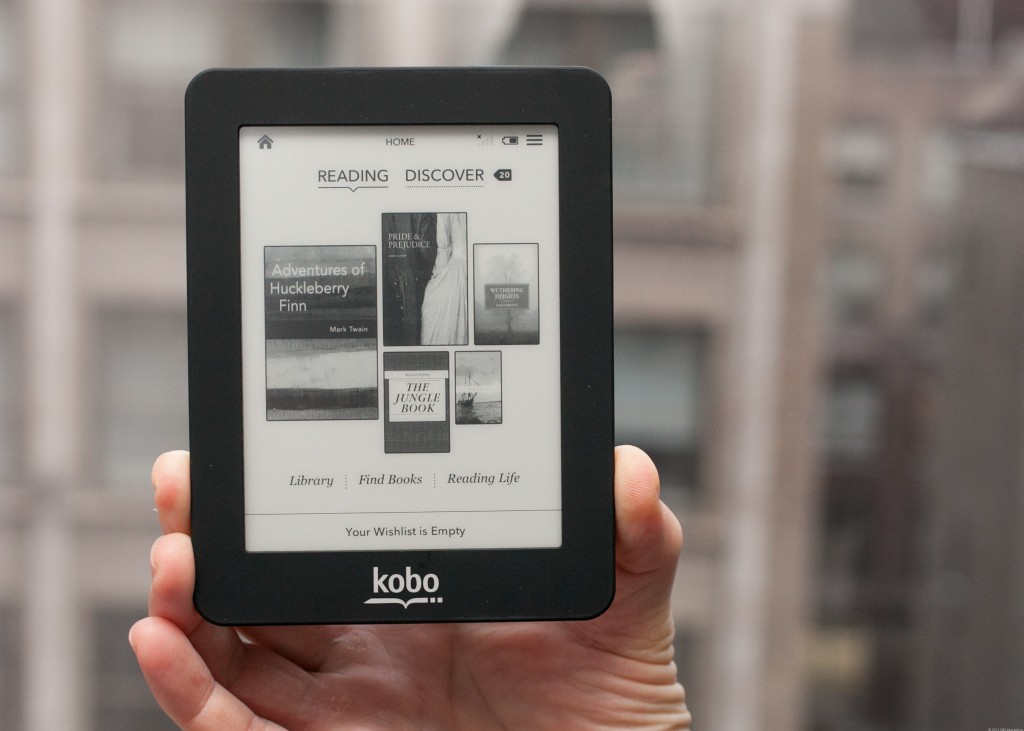 Kobo announced last week that they were bringing back their five inch Mini e-reader that originally came out in 2012.  They said on their product page that they enhanced the e-paper display from Vizplex to e-ink Pearl, which would dramatically increase the overall performance. The e-readers were a hit and Kobo sold out their entire supply within a new days. People are starting to receive their Mini's from Kobo and have noticed something quite perplexing. The promised devices were not new, instead they were demo units that various stores had returned to Kobo after it was discontinued in 2014.
The Kobo product entry page did not refer to the Mini product as a demo unit or a refurbished model. Instead, they led customers to believe that these e-readers were new. Additionally many people are claiming that their Mini did not come with the promised grey sleep cover, instead it shipped with a ruby cover.
One of the big problems with Kobo reselling this old stock is that e-reader batteries aren't met to last forever. They gradually lose their ability to hold a solid charge and many customers are claiming that when they took it out of the box it had a 54% charge and after a few hours it dropped to 4%.
Hundreds of irate customers are calling the Kobo customer service phone number and emailing us at Good e-Reader letting us know that Kobo has abused their trust and this is a possible bait and switch scenario. I have seen a few customer service messages from Rakuten and although they have not offered a refund they did say that they can ship out a free case.
Update: Kobo issued the following statement to Good e-Reader.
"The Kobo Mini eReaders that were sold from November 3 to 7 in Canada and the US were devices produced for retail store demo environments. Although the eReaders were unused and in original, sealed packaging, the description on Kobo.com should have explicitly stated that they were demo devices. This was an error and it was not Rakuten Kobo's intention to mislead customers. As such, those who bought the Kobo Mini will automatically receive a full refund for the device and shipping costs, and are welcome to keep the device if they wish.  Rakuten Kobo apologizes for this unfortunate error and is working quickly to get booklovers back to reading."