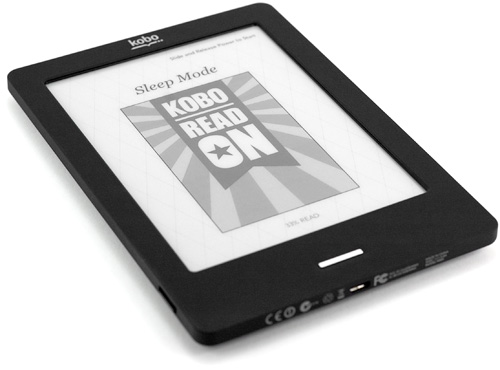 The one thing that Kobo has done better than any other e-reader company is support their older devices. The Kobo Touch first came out in 2011 and this model has just received a huge firmware update.
The first thing that is evident when you install the 3.16.0 update is the overall design changes. It now maintains the same look and feel as modern Kobo devices, such as the brand new Kobo Glo HD.
There has also been major enhancements with being able to search effectively.  As well as the existing "Bookstore" and "Library" searches, you can also select to search from the five most recent books, all annotations and the dictionaries. The results list display the details of the match and can be view by tapping the item. The search also maintains a list of recent search strings that can be selected.
Finally, there is a new "Quick WIFI" selection setting.  There is now a new icon in the header that can be tapped to display a list of available networks. If connected to one, a tick will indicate this. The WiFi can be turned on and off by tapping the indicator at the top of the popup and there is a link to the main WiFi settings at the bottom. The main system drop down also shows the name of the connected network.
Aside from these bigger changes, there also is a slew of minor ones that are available.
Improved 'Related reading' tab on Book details screens
Renamed 'Document Default' font to 'Publisher Default'
Improved EPUB performance – I can't comment as I didn't see the performance degradation that some others saw with 3.15.0.
Improved hyphenation handling – kepub and epub and should improve all languages.
New checkout flow arrives for Kobo Touch
Fixed some timing issues in which the device could stay in a black-and-white-only mode instead of greyscale
Re-enabled image/PDF zoom on non-Aura devices
Pocket: End-of-article dialog text cut off