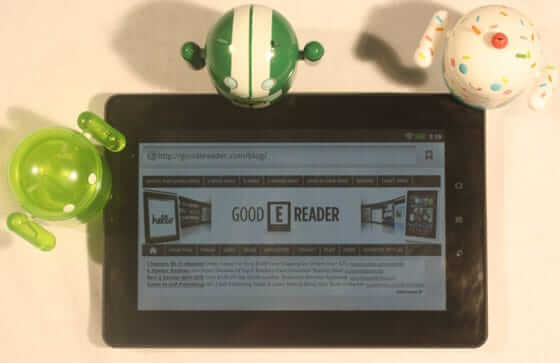 The Kobo Vox is officially delayed until November 7th 2011! If you have pre-ordered it from Chapters, Indigo or Kobo you will not have it delivered until after the 7th.
Many people have sent us email telling us that Kobo had officially let them know about the delay. While others still have not received an email or confirmation of their shipment whom had ordered it two weeks ago. Kobo is trying to make good at allow you a 25% discount using the code vox25oct28, on a particular LIST of ebooks.
If you can't wait to get your hands on one, I know Future Shop in Canada currently has a number in stock at major urban centers. Normally they have all 4 colors in stock, although I would recommend calling ahead to make sure.
If you have never heard of the Kobo Vox, check out our epic Kobo Vox Review! We have 4 videos, tons of pictures and all of the information you need to know.