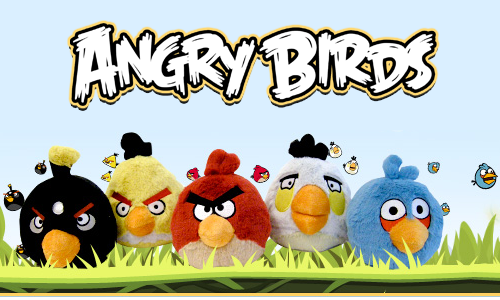 As the publishing industry and its experts watched the slow collapse of the Borders chain of stores, the only recommendations to come about involved first embracing digital reading and second, making bookstores become more than just a bookstore. In order to survive in the digital age, bookstores needed to adapt to the changing needs of the consumers and offer an entire reading experience.
Now, dedicated e-reader devices are finding the same thing to be true. After purchasing a Kindle or Nook (just to name two of the many devices out there), the consumer can only read. The evolution of the e-reader into a full-color entertainment-heavy tablet meant the ability to enjoy ebooks while still knowing that valuable consumer dollars weren't going to waste on a one-trick-pony piece of technology.
Barnes and Noble, for example, was the first major ebook supplier to put the popular game Angry Birds on its NOOK Color device; the retailer is the official U.S. sponsor of the game. In honor of the second birthday of the birds, Barnes and Noble is incorporating a scavenger hunt through its 700 brick-and-mortar stores on December 11th.
From a press release issued today: "Customers can search the stores once each hour between the hours of 11am – 3pm for special hidden Mighty Eagle tokens, and become eligible to win a grand prize Angry Birds t-shirt. Along with the Birds & Noble Scavenger Hunt, customers can visit Barnes & Noble stores for other select activities, including coloring or high score contests, design your own Angry Birds character, Angry Birds Parades and guessing games."
"We are thrilled that Rovio has chosen Barnes & Noble as an official U.S. Angry Birds partner, and are excited to celebrate the Angry Birds' second birthday on December 11 with a range of exclusive in-store activities," said Jamie Iannone, President of Digital Products, Barnes & Noble, in the release. "Angry Birds is one of our bestselling NOOK Apps, and we are proud to offer customers the full collection of Angry Birds games optimized for NOOK Tablet and NOOK Color."
While B&N has offered Angry Birds merchandise in its retail stores, the physical locations have also offered in-game codes and unlocks to customers who take advantage of the its NOOK in-store special offers. Customers who open their game apps inside a store have been treated to features of the game that are unavailable while elsewhere.
These types of attention-grabbing devices may seem gimmicky to critics, but the essence behind it is a very simple way to offer customers something they want while enticing them to enter a brick-and-mortar bookstore. It's a surefire way to ensure that customers are very satisfied with their digital experience while still browsing and enjoying the retail location.
Mercy Pilkington is a Senior Editor for Good e-Reader. She is also the CEO and founder of a hybrid publishing and consulting company.