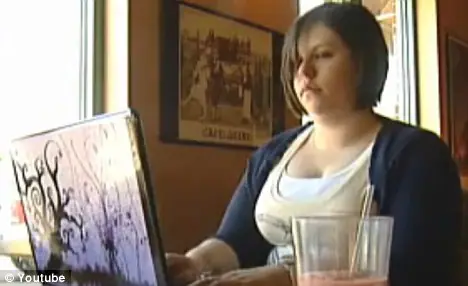 Amazon announced today that three more authors have sold over one million ebooks via Amazon's platform, including only the second author to do so strictly via Kindle Direct Publishing. David Baldacci, Amanda Hocking, and Stephenie Meyer have all now joined the ranks of authors such as Nora Roberts and James Patterson, along with nine other bestselling writers.
Hocking began her career as a strictly independently published author, and her success with her ten self-published ebooks has now led to both a traditional publishing deal with St. Martin's Press and the rights to one of her series being optioned for film. Hocking joins author John Locke as a fellow indie author whose works have sold more than one million copies in the Kindle store.
Both Baldacci and Meyer have several titles available on Amazon for e-reader as well, including all twenty of Baldacci's novels and Meyer's Twilight saga; Twilight has been named "Best Book of the Decade So Far" by Amazon and the fourth film installment, Breaking Dawn Part 1, will be released in theaters later next week.
[showhide type='pressrelease']David Baldacci, Amanda Hocking and Stephenie Meyer Join the Kindle Million Club
Hocking is the second author to use Kindle Direct Publishing to reach this milestone
SEATTLE—November 9, 2011—(NASDAQ: AMZN)—Amazon.com , Inc., today announced that David Baldacci, Amanda Hocking and Stephenie Meyer are the latest authors to join the Kindle Million Club, selling over 1 million paid copies of their books in the Amazon.com Kindle Store (www.amazon.com/kindlestore). They join 11 other authors in the Kindle Million Club: Stieg Larsson, James Patterson, Nora Roberts, Charlaine Harris, Lee Child, Suzanne Collins, Michael Connelly, John Locke, Kathryn Stockett, Janet Evanovich and George R.R. Martin.
As with John Locke before her, Amanda Hocking sold the majority of her 1 million Kindle books independently using Kindle Direct Publishing (KDP). Since its launch in 2007, KDP has provided a fast, free and easy way for authors and publishers around the world to make their books available in the Kindle Store. In addition to the more than 2 million books sold by John Locke and Amanda Hocking, 12 KDP authors have sold more than 200,000 books and 30 KDP authors have sold more than 100,000 books.
"Our customers love reading all kinds of books on their Kindle, and it's thanks to them that the Kindle Million Club keeps growing so quickly," said Russ Grandinetti, Vice President of Kindle Content. "It's exciting to see both long-time Amazon best-selling authors from the traditional publishing world and independently published authors join the club."
"I'm thrilled to be a member of the Kindle Million Club," said David Baldacci. "EBooks are leading the way in more people reading and it's great to be part of this revolution." David Baldacci is the internationally best-selling author of more than 20 novels that have been translated into over 45 languages and sold in more than 80 countries. His most recent books include the best seller "The Sixth Man" and the Kindle Single "No Time Left." His newest novel, "Zero Day," was published on October 31.
"I'm so grateful to everyone who has bought one of my books, and to Amazon, for giving me a place to share my books," said Amanda Hocking. "None of this would have been possible without you. Thank you!" Amanda Hocking got her start independently publishing her books and is now the best-selling author of 10 books, including the My Blood Approves series and the Trylle Trilogy, which has been optioned for films. Hocking has been featured in the New York Times, Los Angeles Times, Entertainment Weekly, Huffington Post and Forbes.
"I know for a fact that this is the most awesome club I've ever been allowed into," said Stephenie Meyer. "Of course I owe it all to the readers – thanks for continually making me cooler than I actually am. And thanks Kindle, for making it so much easier to bring 25 books with me on vacation." Stephenie Meyer is the author of six novels, including the best-selling Twilight Saga series. "Twilight" was named an Amazon.com Best Book of the Decade So Far, and the series has become a global phenomenon that has been published in 50 languages around the world with over 116 million copies sold worldwide. The movie version of the final book in the Twilight Saga, "Breaking Dawn – Part 1," hits theaters November 18.
Kindle books are "Buy Once, Read Everywhere" – on Kindle, Kindle Touch, Kindle Touch 3G, Kindle Fire, on the web with Kindle Cloud Reader, and free Kindle reading apps for iPad, iPhone, iPod touch, PCs, Mac, Android phones and tablets, BlackBerry and Windows phones.
[/showhide]
Mercy Pilkington is a Senior Editor for Good e-Reader. She is also the CEO and founder of a hybrid publishing and consulting company.