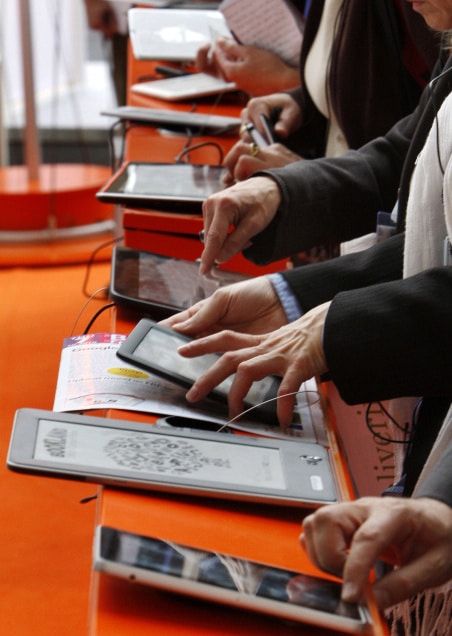 Despite the longevity of digital reading in programs such as Project Gutenberg, e-reading is a fairly new phenomenon in terms of a worldwide audience of consumers. With the release of Amazon's Kindle e-reader in 2006, the popularity of digital reading as whole grew, finally encompassing a variety of formats from dedicated devices, tablets, PC-based apps, and mobile technology.
But according to an article on epublishabook.com, global ebook revenue to date is reportedly going to reach $3.2 billion this year. Thanks to the wide variety of devices reaching the worldwide market and the opening up of several foreign language e-reading distributors, Juniper Research has predicted that ebook sales will be as high nearly $10 billion by 2016.
Aside from the massive leap in available technology that makes these numbers possible, more ebooks are coming to market thanks to the publishing industry's veritable embracing of the format. As literary agents and publishers begin to explore the options that digital reading has to offer, more ebook sales can be expected. Another great leap in the ebook industry is the massive flux of availability for self-published authors to create and sell their own ebooks. These titles are typically priced far less than the average bestseller, but they add up to the total revenue numbers due to their widespread sales capabilities.
With the new technologies and interest in digital reading as well as the ease of self-publishing opportunities, there has never been a better time to be a reader or a writer. It would be interesting to look back in four years and laugh at how paltry the projected numbers were, but for now the trend seems to be going in that direction.
Mercy Pilkington is a Senior Editor for Good e-Reader. She is also the CEO and founder of a hybrid publishing and consulting company.