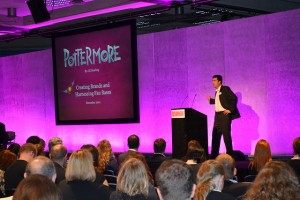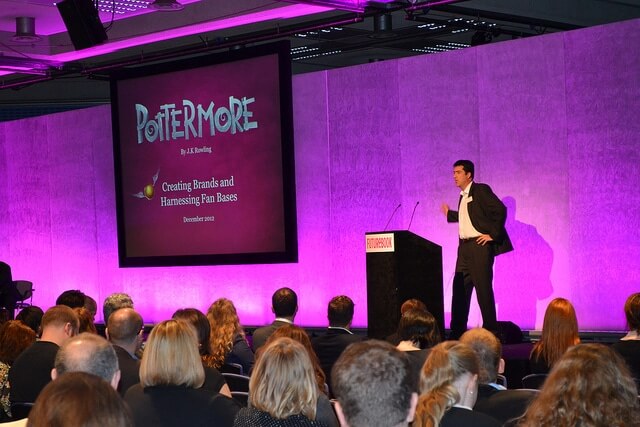 Pottermore, the popular online virtual world based on the bestselling Harry Potter books from JK Rowling, has been several years in the making. This strategy of unleashing and adding new content to the site is in line with the order of the books, and actually functions to engage existing fans chronologically while aging up with new ones.
This week, Pottermore announced new updates to the site and new material from the third book in the series. The company also informed subscribers that it would be sending email updates when new content was added. One of the important updates to the site will be the ability for fans to visit content in any order they choose, no longer requiring users to complete leveled tasks in order to open content. This gives more freedom over the interaction with the wizarding world.
Pottermore CEO Charlie Redmayne spoke to The Bookseller about the revamp of the site, and made a very forward-thinking confession about the interactivity: "As it stands, if you don't know the books you won't get much out of it. What we want to do is open it out for those people who haven't read the books, or who haven't seen the films, but perhaps come to it via the Lego, or the Harry Potter computer games."
Beyond just the interactive fun and new features that the site brings to fans, Pottermore has practically become its own franchise within the Harry Potter franchise. Along with its CreateMore site that is reaching out to other established entities like The Guinness Book of World Records to create similar fan environments, Pottermore has a presence with Sony Wonderbook, Playstation Home, and Sony 3D platforms to bring the experience to different game users in different approaches. Of course, the Pottermore site remains the exclusive portal for sales of the ebook editions of all of the Harry Potter titles, a testimony to the foresight Rowling had for everything involving her boy wizard.
Mercy Pilkington is a Senior Editor for Good e-Reader. She is also the CEO and founder of a hybrid publishing and consulting company.