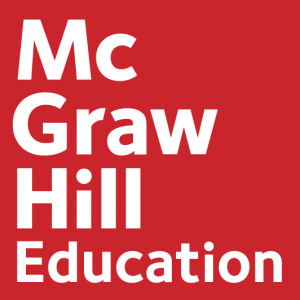 Digital textbook companies like CourseSmart and Kno recently launched innovative, interactive dashboards that help increase student learning outcomes by providing valuable feedback on how students engage with course material, but McGraw-Hill High Education announced today that its launch of such a dashboard is aimed at a very specific demographic of students.SCOREboard, the latest McGraw-Hill platform, is the first of its kind learning tool that helps students prepare for Advanced Placement courses and exams.
"AP exam enrollments have risen steadily over the past decade, but unfortunately student performance on those exams has not," said Christine Willig, senior vice president of products at McGraw-Hill School Education, in a press release today. "Of the high school students taking AP exams, nearly half fail to earn what is considered a passing score. With SCOREboard, students can get a clear picture of precisely where they stand well in advance of their exam, giving them the academic edge they need to perform well on the exam and ultimately in college."
While digital learning dashboards are not new–McGraw-Hill's own LearnSmart dashboard already has over one million users–this is the first tool of its kind to be sold to schools via subscription model that will engage students with the core focus of AP classes. Those classes, eight in all, include AP Biology, AP Chemistry, AP Economics, AP Environmental Science, AP Psychology, AP United States Government and Politics, AP United States History, and AP World History.
One of the key features of digital interactive learning tools such as SCOREboard is the ability to tailor study time to identified areas of deficiency and facets of lower confidence level. This personalized instructional assistance means students no longer waste valuable time with study concepts that have already been mastered, but instead are focused on topics that are not as ingrained.
SCOREboard is available now for use on PC and Mac and will be available for iOS devices by next school year. For more information or to purchase SCOREboard, please visit their website HERE.

Mercy Pilkington is a Senior Editor for Good e-Reader. She is also the CEO and founder of a hybrid publishing and consulting company.