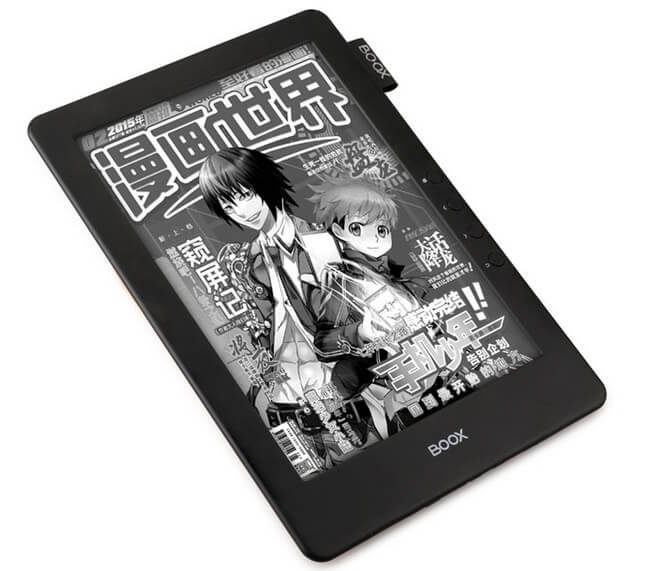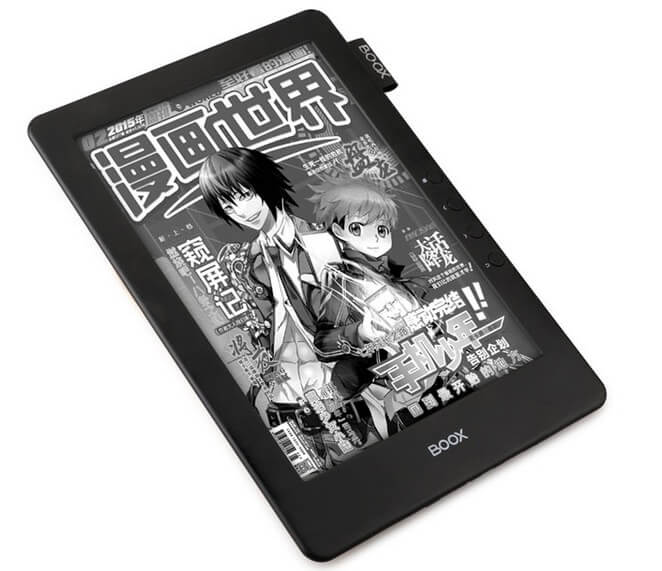 Onyx Boox has just quietly refreshed their M96 Universe e-reader with two different models, the N96 and N96ML. The big difference between the devices is that one with dual touch (capacitive + electromagnetic) and the other employs a  electromagnetic touchscreen and a front light.
These e-readers should be appealing towards anyone who is looking to own a large screen e-reader.  One of the drawbacks of these two models is that they employ fairly paltry resolution and use an outdated version of e-ink.
Regardless of the resolution, there aren't too many 9.7 e-readers on the market that let you install your own apps. This might be useful for people who have an extensive collection of maps, documents or PDF files.
| | | |
| --- | --- | --- |
| Model | N96 | N96ML |
| Hardware | | |
| CPU | Cortex-A9 1G Hz | Cortex-A9 1G Hz |
| RAM | 512M LPDDR2 | 1G LPDDR2 |
| OS | Android 4.0 | Android 4.0 |
| Front-Light | NA | Support |
| Screen | 9.7'' inch pearl | 9.7'' inch pearl |
| Gray | 16 | 16 |
| Touch | Capacitive + Digitzier Touch | Digitzier Touch with stylus |
| Resolution | 1200×825 | 1200×825 |
| Flash | 16GB | 16GB |
| Memory | Micro SD (up to 32G) | Micro SD (up to 32G) |
| Audio | 3.5mm + MIC | 3.5mm + MIC |
| USB | Micro USB2.0 | Micro USB2.0 |
| WIFI | WIFI, 802.11b/g + Bluetooth 4.0 | WIFI, 802.11b/g + Bluetooth 4.0 |
| Battery | 3000mAh LI-ION Polymer Battery, 300 cycles charging | 3000mAh LI-ION Polymer Battery, 300 cycles charging |
| Runtime | Around 4 weeks | Around 4 weeks |
| Adoptor | 5.0V,1A | 5.0V,1A |
| Charging | around 3 hours | around 3 hours |
| Size | 258.2×177.3×9.5mm | 258.2×177.3×9.5mm |
| Color | Black | Black |
| Weigth | around 443g | around 461g |
| Operative Temp. | 0°C- 50°C | 0°C- 50°C |
| Software | | |
| Book Format | PDF, TXT, HTML, EPUB, CHM, PDB, MOBIPOCKET(Non-DRM), FB2, DJVU | PDF, TXT, HTML, EPUB, CHM, PDB, MOBIPOCKET(Non-DRM), FB2, DJVU |
| Photo Format | JPG, PNG, GIF, BMP | JPG, PNG, GIF, BMP |
| Audio Format | MP3,WAV | MP3,WAV |
| Broswer | Support | Support |
| Language | Support | Support |
| Contents | EPUB、PDF support | EPUB、PDF support |
| Dict. | Support stardict | Support stardict |
| TTS | Support TTS | Support TTS |
| Notes | Support | Support |
| Annotation | Support | Support |
| Refresh | A2 / Partial / Full fresh for optional | A2 / Partial / Full fresh for optional |
| DRM | DRM | DRM |
| Update | Support | Support |
| Certification | CE, Rohs | CE, Rohs |