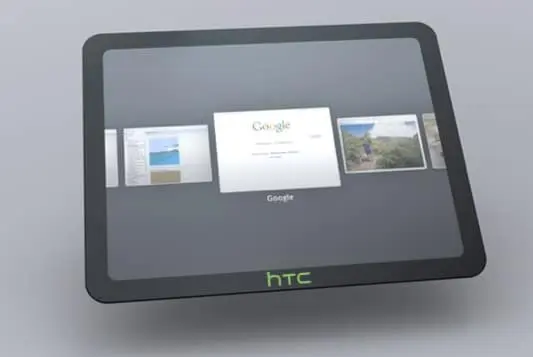 HTC has been rumoured to be working on a new Android tablet for some time now, and today, another rumour was been added into the ever-building vortex of tech blog mystery. According to secret sources over at Digitimes, Pegatron Technology — a division of worldwide superpower hardware company AsusTek (Asus) — has been pegged to be the builder of the new Android tablet that will be sold bt HTC.
High Tech Computer (HTC) has high hopes for the new tablet. The yet-unnamed new tablet will match up against iPad and other heavyweights in price and performance, if rumors are correct. Price of the new tablet should be around $800 (USD). The tablet will use Nvidia's visual-computing friendly — and power-efficient — Tegra 2 platform, with a 32GB SSD and 2GB of RAM. You will of course have a multi-touch panel (1280×720), and Wi-Fi, Bluetooth, GPS, and software support from both the Android library, and Chrome\Google cloud-computing apps.
While some rumours you can dispel, other rumours which make a lot of sense — especially when large quantities of money are involved — often prove to pan out. All indicators point to these rumors of the HTC Android tablet as bearing credence. Asus has the market power to really make a bold thrust into the tablet market, just as they almost single-handedly created the entire netbook craze with their eeePC two years back.
Keep your eyes on Good E-Reader for more news of this interesting new tablet as it becomes available.