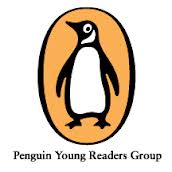 When Penguin launched its leveled readers program earlier this year, aimed at providing age- and ability level-appropriate texts for readers of a variety of groups, the successful reception was enough to warrant a new tool for increased literacy. Today, Penguin announced the Penguin Leveled Readers App, available for iOS and already hailed as "New and Noteworthy" in the iOS app store.
According to a press release on the newly launched app, "Each Penguin Young Readers book is assigned a traditional, numbered, easy-to-read level (1-4) as well as a Guided Reading Level (A-P). The traditional leveling system 1-4 was created to satisfy parents and educators who are accustomed to this conventional branding. To further bolster the educational value of this new reader line, Penguin has also added descriptive language to each level: Level 1 = Emergent Reader, Level 2 = Progressing Reader, Level 3 = Transitional Reader, Level 4 = Fluent Reader. In addition, the books are leveled by independent reviewers applying the standards developed by Irene Fountas and Gay Su Pinnell's Guided Reading system, which is used in classrooms across the country."
While the app is currently only available for iPhone, iPod, and iPad, one title from each level is currently available for free. The app features engaging narration, but also incorporates the ability for users to record the stories themselves via their devices' installed microphones.
Tools such as this are released in time to coincide with what many parents and educators fear during the summer months, the dreaded "summer slide." Educators have often remarked that the first weeks of any new school year are wasted acclimating students to academics and reviewing material that is forgotten over the summer. Programs that encourage reading while providing appropriate content for consumption on fun devices can prevent some of the loss prior to the start of a new school year.
Information for parents, educators, and readers on the leveled reading app can be found at penguinyoungreaders.com, and comes complete with book recommendations and curriculum guides for its titles.
Mercy Pilkington is a Senior Editor for Good e-Reader. She is also the CEO and founder of a hybrid publishing and consulting company.