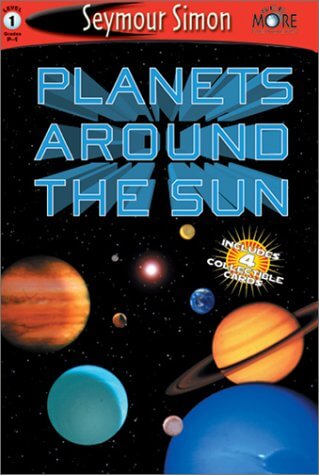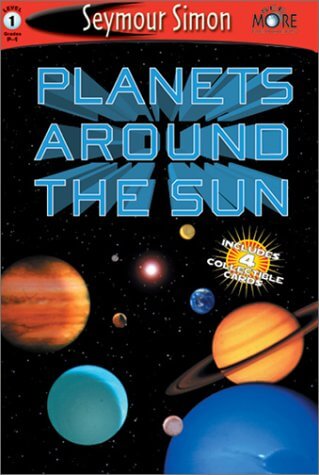 April 30 is also known to be the El Dia Del Nino day in most Latin countries. That translates to Children's Day in English, while in the US the day is celebrated as El Dia de los Libros which translates to Children's Book Day. This year, the day is going to be made special by the introduction of the latest ebook by Award-winning science writer Seymour Simon in full color. Titled Los Planetas Alrededor Del Sol, the ebook of photographs in the Spanish language is going to be made available for the Amazon Kindle Fire.
However, those who aren't well versed Spanish need not despair as the translated version will be released as well. The English version is named Planets around the Sun, and is mainly targeted at the kindergarten to grade two group, to arouse their interest in science. The book in Spanish language has already sold more than 2 million copies in print format.
Another Seymour Simon book, Why Do Puppies Do That, is an interactive read aloud book for children that received the QED (Quality, Excellence, Design) at the Digital Book World's Publishing Innovation Awards in 2011. Simon's creation made it to the top from among eighty five such ebooks in the year 2011. Simon is also the co-founder of StarWalk KidsMedia, which is well known for its production of kid friendly ebooks as well as apps. He has also authored twenty five other books intended for children.
[showhide type='pressrelease']StarWalk KidsMedia publishes Spanish-language Kindle Fire eBook to celebrate El Dia Del Nino
NEW YORK, April 27, 2012 /PRNewswire-iReach/ — StarWalk Kids Media announced that Award-winning science writer Seymour Simon's latest full-color, photographic eBook is a Spanish-language title for Amazon's Kindle Fire. The eBook is being published on El Dia Del Nino (Children's Day), which is celebrated on April 30th in many Latino cultures around the world, and is also celebrated here in the U.S. as El Dia de los Libros — Children's Book Day.
The eBook, LOS PLANETAS ALREDEDOR DEL SOL, is a newly updated title from the popular SeeMore Readers book series, which sold more than 2-million copies in print form. This is the first of the series to be released as a digital book, and will be available for English language readers, too, as PLANETS AROUND THE SUN. The book is intended for kindergarten through second grade readers, and both books come with free, downloadable trading cards.
Seymour Simon's interactive, read-aloud iBook WHY DO PUPPIES DO THAT? was awarded the QED (Quality, Excellence, Design) seal of approval at the Digital Book World's Publishing Innovation Awards — one of only eighty-five eBooks published in 2011 to receive this honor. He has more than twenty-five digital books available in multiple formats, five of them bestsellers. Simon is a co-founder of StarWalk KidsMedia, a provider of high quality, engaging and child-friendly eBooks and apps with significant educational content.
ABOUT STARWALK KIDSMEDIA: StarWalk Kids Media is a digital publishing company founded by one of the most trusted names in science education – Seymour Simon. The company is a provider of high quality, engaging and child-friendly eBooks and apps with significant educational content. The list of trusted authors and illustrators being published by StarWalk KidsMedia includes Seymour Simon, David Adler, Johanna Hurwitz, Susan L. Roth, Laura Vaccaro Seeger, Hudson Talbott, and more.
The Company's website, www.StarWalkKids.com is designed for ease of use, a place where buyers can search by topic, grade level, Lexile Level, Alphabetic Reading Level, or specific Common Core State Standards (CCSS) for Reading, Writing, Speaking/Listening and Language. Every book acquired from StarWalk Kids Media comes with a detailed EDUCATOR GUIDE with CCSS correlation and learning links to extend the eBook's impact in the classroom. eBooks can be purchased individually, or buyers can license libraries of content for an affordable, annual subscription fee.
ABOUT THE AUTHOR: Seymour Simon has been called "the dean of the [children's science book] field" by The New York Times. He has written more than 250 books for young readers and has received the American Association for the Advancement of Science's/Subaru Lifetime Achievement Award for his lasting contribution to children's science literature. His free, educational app, SCIENCE FUN TO GO, is available both on iTunes and in the Android Marketplace. Visit him online at his Webby Honoree website www.seymoursimon.com. Twitter: @seymoursimon. Facebook: Seymour Simon, Author.
LOS PLANETAS ALREDEDOR DEL SOL By Seymour Simon
StarWalk KidsMedia/Seymour Science 9781936503544
April 30, 2012 $4.99 Ages: 5-9[/showhide]

Sovan Mandal is the senior tablet and tech corespondent for goodereader.com. He brings a international approach to news that is not just applicable to the North American market, but also Asia, India, Europe and others. Sovy brings his own writing flavor to the website and is interested in Science Fiction, Technology and Writing. Any questions, send an email