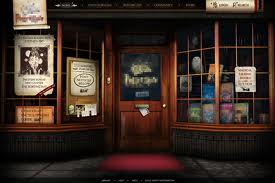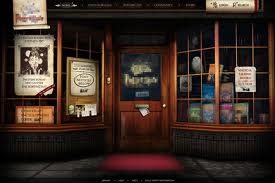 After years of radio silence for her fans, admittedly while she collaborates on some of the most highly innovative movies to come out of a book series, especially one aimed at middle grade readers, J.K Rowling is unleashing something new. And no one knows what it is.
At 8:00am EST, Rowling's Pottermore website went live, replacing the annoyingly cryptic pink "Coming Soon," screen, flanked by some very smug-looking in-the-know owls. The YouTube countdown calendar was equally irritating, despite the cool font and background.
After a lot of media speculation, including two very plausible rumors that this was either the long-awaited release of digital copies of the series, which Rowling had always maintained would not happen, or a real-world multiplayer game, with some hoping that the speculation swirling around the site's name actually meant, "Potter Multiplayer Online Real-world Experience." Lesser inventive rumors included a social network for fans and more books, but those didn't garner as much fervor.
A UK tech reporter supposedly broke the noon timeline and released the news that the site contains games and extras for fans, with the ebooks available this fall. In a move that isn't too common in the publishing world, Rowling retained all of the rights to her books; as digital publishing wasn't strongly developed when the first book in the series appeared, no one thought to fight Ms. Rowling for the digital rights.
The site launched around the world and revealed…nothing. By setting alarm clocks around the world, fans woke up, launched their browsers, and were directed to a catchy picture that told them to enter their email addresses for a chance to possibly be allowed to enter the site in a month.
From the site: "Pottermore is a free website that builds an exciting online experience around the reading of the Harry Potter books.
Come back on 31st July to find out how you can get the chance to enter Pottermore early."
A video of the author is on the site, promising that the full launch in October will contain an online reading experience unlike any other, with descriptions that lead to interactive content, safe social networking capabilities, and the occasional jump-in from the author herself in which she will share never before released information about the characters, the books, and the writing of the series.
Mercy Pilkington is a Senior Editor for Good e-Reader. She is also the CEO and founder of a hybrid publishing and consulting company.