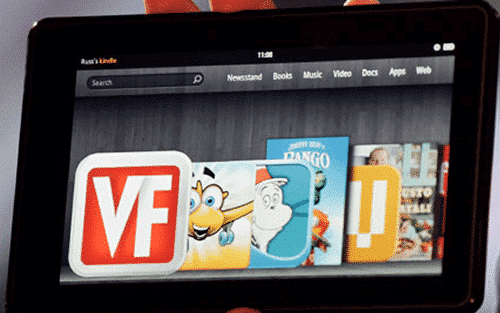 The Amazon Kindle Fire was hailed as an alternative to the more expensive iPad from the makers of the first wide-spread e-reader. Unfortunately, many people have expressed concerns about its performance. There are privacy concerns as well about not being able to keep information secure, as anyone who picks one up has full access to the owner's search history, pictures, and social media accounts.
These privacy concerns are even more worrisome to parents, who have found the Kindle Fire has extremely limited parental controls. Parents are able to prevent in-app purchases, but not the purchase of apps or other media and have no way to block accessing mature material. This means that if a child is on the Kindle Fire and looking for a cartoon movie or book, they can still watch adult themed movies or images, or see the latest searches their parents or siblings have performed.
Even parents that have not searched for or downloaded any questionable material are worried. With a clear wireless signal and a burning desire to see the latest movie or get the latest app, a child can spend large amounts of money. Since the Kindle Fire comes with all the Amazon account information pre-loaded, children may not even realize they are making a purchase because they will not be prompted for a password. Even little children can rack up a huge bill simply by accidentally entering the app store or hitting the wrong part of the screen.
Amazon has announced that there will be a major update for the Kindle Fire available in the near future to address many user complaints, but parental privacy concerns or controls have not been mentioned as part of the update specifically.