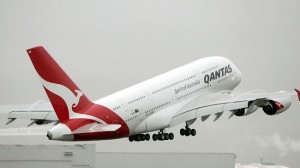 While US lawmakers continue to debate the merits or lack of justification for in-flight bans on electronic devices, Australian airlines Qantas is taking a different approach by commissioning a series of paperback books that are the perfect length for an extended flight. The series, called "A Story for Every Journey," will be published by Hachette and feature some of the more popular genres based on typical airport sales like thrillers and non-fiction.
"It occurred to us that, in this world of Kindles and iPads, the last bastion of the humble, paperback novel is actually at 40,000 feet," said Droga5 Sydney Creative Chairman David Nobay in an interview with Advertising Age. "Just take a look at the bulging shelves at any airport bookstore. But, for all its relative clumsiness, there's an unmistakably reassuring charm about thumbing through a good book as you recline amongst the clouds."
These flight-length titles will be created with the purpose of allowing passengers to finish their books just as the flights land, even allowing for time for passengers to sleep or stop reading for meals on longer flights. The estimates on book length are actually calculated based on average reading speed.
"According to our literary friends at Hachette, the average reader consumes between 200 and 300 words per minute, which equates to about a page per minute," said Mr. Nobay. That idea was applied more specifically to the shorter novels and flights, but "for the longer flights, we accommodated some napping time and meals," Mr. Nobay said. "After a few hours with a fine Qantas in-flight meal with Australian Shiraz, most people need a break from reading."
If this concept in reading takes off (pun intended) and if lawmakers insist on holding to strict regulations on the use of mobile devices during air travel, there is potential for a surge in not only print-reading, but also a shift towards more books being written with an intentional audience already in mind.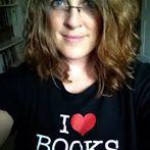 Mercy Pilkington is a Senior Editor for Good e-Reader. She is also the CEO and founder of a hybrid publishing and consulting company.